Girls Water Polo
As of print, girls varsity water polo is currently 6th in League, with a 1-8 record and 9-11 overall record, compared to last year's 4-6 record which put them 3rd in League. Standouts and most frequent "Player of the Game" recipients include senior Goalkeeper Zoey Bixler, ranked second in the Mountain League for saves, and junior Summer Colegrove, who leads the team in goals, shots, and points. A season highlight is their victory in the Golden Bear tournament in Hanford` `We've definitely had our ups and downs," senior Ella Tobin said.
WE'RE NOT THE BEST IN OUR LEAGUE FOR SURE, BUT WE HAVE COLLECTIVELY BEEN MEETING OUT GOALS AND WHAT WE WANT TO BE ACCOMPLISHING
— Tobin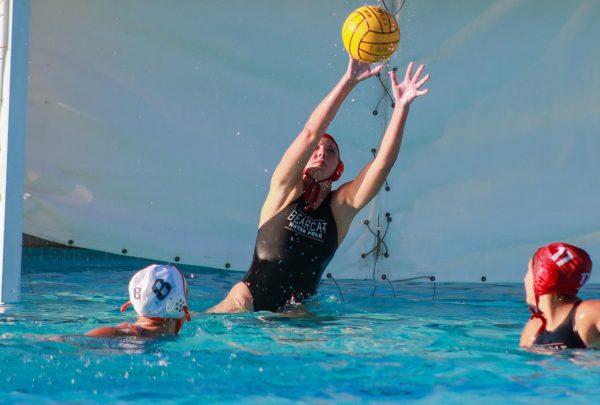 Girls Golf
Swinging for success. The Bearcat girls golf team has been experiancing through some ups and downs as they attempt to reach their goal of advocating to CIF. However because of complications in their league our division two golf team has had to face many teams in higher division including division one teams such as Arroyo Grande. Because of this they have been consistently placing in 7th or 8th during their tournaments. Coach LeClair expressed that their goal as a team isn't to be first in a tournament but rather to score a 555 which is what is required for them to enter into CIF. Stand out players this season have been Ava Cox and Gabby Silva who are also both co captains of the team.
COLLECTIVELY WE HAVE BEEN MEETING OUR GOALS AND WHAT WE WANT TO BE ACCOMPLISHING AS A TEAM
— Cox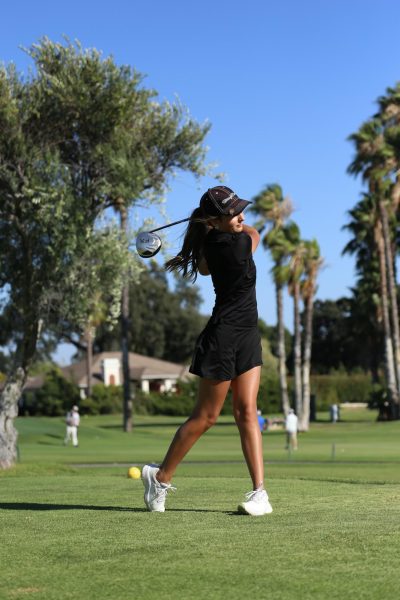 Girls Volleyball
Receive, set, SLAM! The Bearcat's girls volleyball team had a bumpy start due to a mostly new team with only four returning players. They are currently 6th in league with a record of 2-8 and an overall record of 8-17. Stand-outs include Middle blocker Skylar McEntire (12) and Kiley Bowman (9). Season highlights include their Madera Classic Tournament win, and team caption Elie Chavez expressed hope to turn the second half of their season around.
WE ARE ALMOST THERE, BUT WE NEVER GET THAT WIN, THAT FEW EXTRA KEY POINTS WE NEED TO GET THE MOMENTUM BACK
— Chavez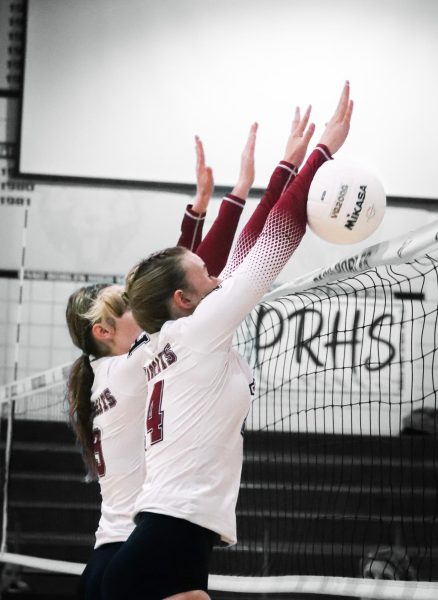 Boys Water Polo
The boys bearcat water polo team is going to have to do some navigating to get through this choppy season. With an overall record of 6-14 and 0-10 in league, the boys team will need to do some cunning moves to steer themselves back on track this season. Top scorer, sophomore Colin Daugherty has an average of 4.2 points per game, followed by Junior Garrett Haggmark with an average of 1.7 points per game. Team captain and goalkeeper Ezra Smeltzer has been awarded Player of the Game five times, and is ranked #1 for Mountain League in saves.
WE ARE KIND OF SLOW THIS YEAR… BUT OUR TEAMS PRETTY YOUNG.
— Smeltzer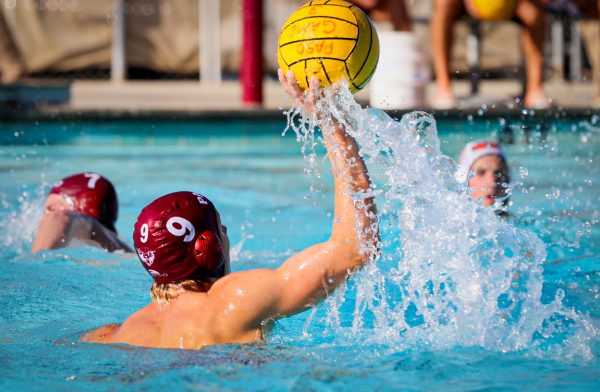 Cross Country
Boys and girls cross country are running through their seasons, taking 4th and 3rd respectively at the recent CCAA Mountain League Mid-Season race at Elks Unocal Event Center in Santa Maria, a three mile course. Standouts include junior Tyler Daillak, who won first with a time of 15:03.75, averaging 5 minutes 1.25 seconds per mile, sophomore Brian Arndt, who was third with a time of 15:28.48, and Bishop Morsette, who was 13th with a time of 16:04.98. The team was overall 3rd out of 7 in the Mountain League, an improvement from their 5th out of 7 in 2022. Female standouts from the race include senior Kalani Gaviola, who was 9th with a time of 19:58.86, Pippin Came, who was 16th with a time of 20:50.37.
WE HAVE A REALLY GOOD VARSITY SQUAD THIS YEAR, I CANT WAIT TO SEE WHAT HAPPENS FOR THE REST OF THE SEASON.
— Gibson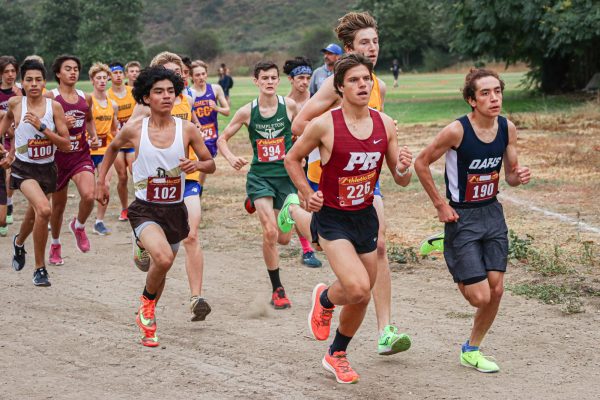 Football
Pass, receive run, pass, receive… picked! The Bearcats have' struggled this season with a subpar record of 2-7 overall and 2-4 in the Mountain League, which places them 5th overall in the mountain league. The highlight of their season was the homecoming 21-14 victory aganist the Righetti Warriors. Standout player Ashton Murphy carried the ball an average of about 50 yards a game, and a total of three touchdowns this season.
I THINK ONCE WE START REALLY JUST FIXING THOSE LITTLE TINY ISSUES THAT ARE CAUSING MOST OF THE PROBLEM I THINK WE'LL BE ALRIGHT.
— Mckanna