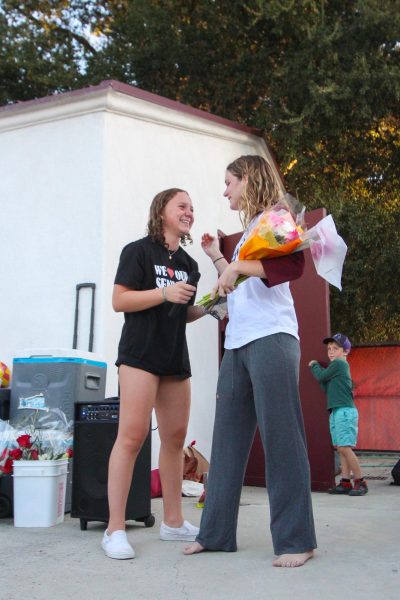 Water thrashing and cheers crashing. Bearcats make a splash as they battle out the last home game of the season.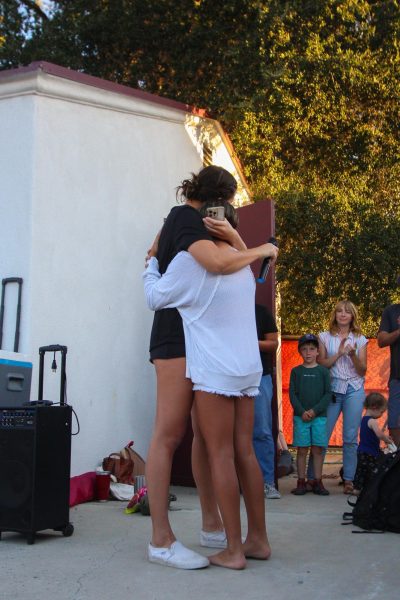 Paso Robles Girls Varsity Water Polo held their senior night against the SLO Tigers on Thursday, Oct. 19, 2023.
The game ended in a loss for the Bearcats with a score of 2-8. This would put the varsity girls in an overall season record of 9-12 before heading to their end of season league tournament and CIF.
Senior and four year Varsity Water Polo player Tiffani Santoro, expressed how she felt while playing during senior night.
"We had all our family and friends there… I think that it gave us the motivation to try our hardest,"Santoro said. Following the battle against the SLO Tigers, Paso Robles Varsity Water Polo girls transitioned for a celebration of seven senior Bearcats. These Bearcats are goalie and captain Zoe Bixler, captain Ella Tobin, Elle Wangard, Abigail Williams, Tiff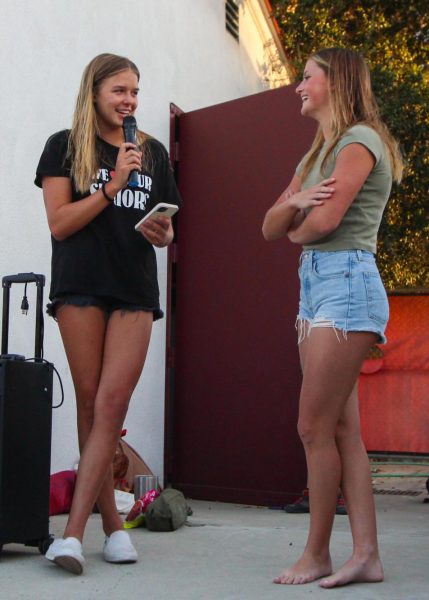 ani Santoro, Leila Barela, and Mackenzie Ruppe. Each senior had a teammate read a speech of their favorite memories with each other.
As tears were shed and memories were shared, family and friends gathered to see these seniors say goodbye to their last season of polo.
As published, the team is 6th in league and heads off to compete in CIF in Division 2 on Tuesday, Oct. 31, 2023.