Over 460,000 students around the country have set their hopes towards the future, through that of continuing to play a sport in college. The process is one that students have had to take control of with the hassle of spending money on National Collegiate Athletic Association (NCAA) recruiters.
 At PRHS there are over 15 sports that are offered at D1, D2, D3, and NAIA level schools, with the largest division in recruitment being D3 at 87%, as of 2020. There are about 19,000 collegiate teams that use programs such as the NCAA to find new incoming or transfer athletes.
I have promoted myself to coaches on my own, and have to manage it myself,
— senior Peyton Bedrosian
According to the Next College Student Athlete (NCSA) the minimum for D1 schools is 12', D2 is 9'6", D3 is 9'6", and NAIA is 10'. Currently Bedrosian jumps at 12'9", with interests from D1 colleges.  One of them being Oregon State University, which is offering official tours. Bedrosian is currently debating other offers at the moment. With more than 1,000 colleges across the country offering Track and Field programs, they all weigh athletic profiles, academics, and proactivity.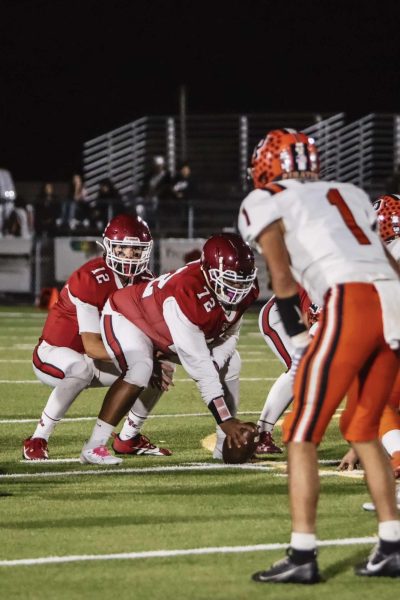 Collegiate coaches take five steps to recruiting athletes, for incoming and transfer students. Step one is generating interest from athletes, step two is making initial evaluations, step three is making family contact and hosting official visits, step four is extending verbal offers/getting commitments, and step five is signing the new athletes. Currently, Bedrosian is on step three with the colleges reaching out for official tours.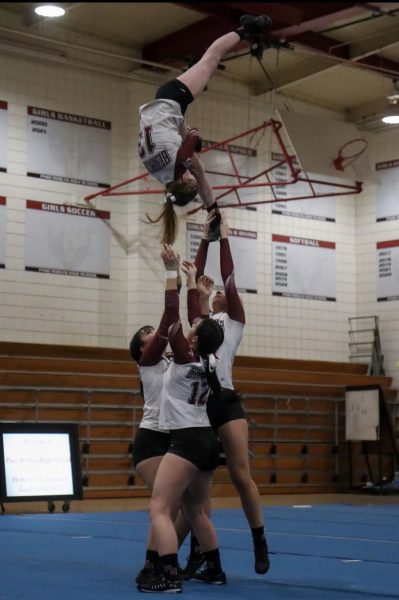 Collegiate football is considered one of the hardest sports to get recruited for with about 7% of high school players continuing in college and only about 3% playing D1 football. Senior quarterback James Cogan has been trying to go through the recruitment process following many of the steps previously mentioned.
" I had a private quarterback coach who went to play football at the NAIA level. He is kind of the only person other than like, you know, my parents that like look stuff up" Cogan said "He's the only person that's helped me get recruited and he went through the whole recruiting process so he knows what he's doing and but I don't have like a recruiter that reaches out for me" 

He has attended quarterback training camps over the summer with local T.J. Jordan who helps with training throughout the Central Coast. Cogan has attended camps at various division schools such as UC Berkeley, a D1 school, and five camps total this past summer. When recruiting for the quarterback position, consistency is in the top ten qualities that are most closely looked at, along with their poise and grit.
Cogan has advocated using twitter as his main platform to get recruited on, with many coaches using twitter along with statics on maxpreps.
New sports in the recruitment world are Acro & Tumbling and Stunt, both being labeled as Title IX-focused. Senior Caelee Martines is looking to get recruited for the sport of stunt.
It's been just kind of difficult to monitor, figuring out what's a legitimate scholarship offer versus hey, you could look at us if you want to
— Martines
Stunt is a sport that has been evolving with what schools are in the four divisions, with many schools switching  around in the next two years. USA cheer in partnership with Stunt the sport have been hosting recruiting combines across the US with the first two being located in California, one in Northern and one in Southern. Martines attended the Sacramento combine with a few of her teammates, looking at schools that have already reached out to her like St. Mary's College in Texas.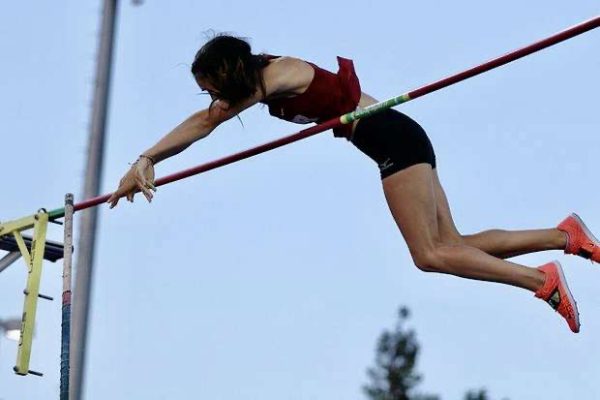 All three athletes, Bedrosian, Cogan, and Martines represent different sports that all derive from the simple sets of recruitment.  All three said that promoting yourself as early as possible is the best way to start recruitment, with them starting later in their junior year rather than sophomore year.