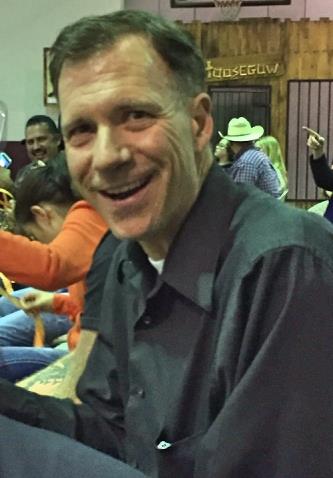 On Tuesday Nov. 3, the Varsity Bearcat volleyball team honored their coach DJ Bigelow, who recently passed away from cancer October 31, 2015.
Athletes and fans celebrated senior night with flowers, posters, and ceremony for seniors Gabby Davis, Riley Austin, Hannah Katches, and Chloe Kearns before defeating Righetti HS in three sets.
Each senior placed a flower on an empty coach's chair draped with a jersey of Bigelow's favorite Seattle Seahawks.
For the past several years, Bigelow served as girl's volleyball coach at the varsity level, even during treatment. Bigelow also coached at the JV and freshman level of girl's volleyball. He is survived by wife Holly and daughters Alex and Brooke, who attend PRHS, and son Caedmon in elementary school.