[cbtabs][cbtab title="English"]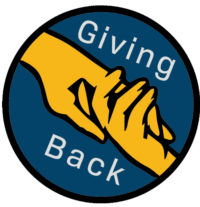 Program aides non-English speaking students through friendship and tutoring
[dropcap size=small]A[/dropcap]s the 2016 school year marks its first quarter, a new program has developed to aid 25 non-English speaking students expand their knowledge and achieve the grades they desire for success in their future.
This program, called Compás, targets ELL students, also known as English Language Learners, and provides academic support. As of Oct. 27, 13 bilingual mentors, peer tutor every Thursday during tutorial, as well as after school in The Lab. Most mentors come from either MECHA or AVID and tutor core classes, including but not limited to, Algebra, Biology, Geometry, History, Government, Economics and English, according to History teacher Geof Land.
The idea for the Compas program emerged during a MEChA club meeting.
"There is a larger number of newcomers (…) learning English and they are often struggling in their classes,"  said Land, who aided in the formation of Compás. "We noticed that something was missing for these students (…) and we wanted to help them."
With 169 ELL's at PRHS, 27 of them being enrolled for only one year or less, the demand for Compás is present and the school is currently not meeting the needs of these students, according to Heather Stover, who was the on-site EL Coordinator for nine years. An EL Coordinator is  in charge of monitoring, supporting, and reclassifying the EL students, as well as being responsible for the annual CELDT test (California English Language Development Test), according to Stover. PRHS recently acquired an EL Coordinator, agriculture teacher Carli Bradshaw.
A large number of the mentors are able to relate to the EL students, as they have experienced what it is like to learn English as a second language. Senior Noé Santacruz came to Paso Robles from Apatzingan, Michoacáán at age 14 knowing no English. Two years later, he is a bilingual mentor for three students in the program. After Rojas contacted him, he agreed to help because of his experiences and struggles learning English. 
"I want them [the students] to know, [they] are going to know English and Spanish someday if [they] really focus on it," said Santacruz, who spends about four hours a week with his students, while juggling a full class load and soccer.
Other Compas mentors were born in America and understand the situation of the students from a different perspective. For a Latino student, the thought of coming from a foreign country in search of a better life is one that is not far-fetched.
"…it's hard coming to a new school and not knowing anybody(…) especially not knowing the language…" said senior Angie Mariscal, who is one of the core Compas leaders.
Mariscal is currently mentoring two students and spends two hours a week with them.
"…just reading two sentences [in English] makes me happy . Even if they mess up a little bit, they just read English and that's enough. It makes you feel like you're making a difference," Mariscal said.
Sophomore Diane Rojo Gutiérrez, one of the Compas EL students, has been in America for two months and has been in the program since it began.

"The first week was a little difficult because everything was in English and then in the [first] week [of school] on Friday I thought to myself "What am I doing here?", and I wanted to return [to Mexico].  But now after I've been here and am getting help [from Compás] I already feel better," Rojo Gutierrez said.
"This country has a long history of integrating immigrant populations who come with a burning desire to work hard and move their families forward. Compáshonors that legacy and seeks to carry it into the 21st century, with Bearcat Pride," Land said.[/cbtab][cbtab title="Spanish"]
Programa asisten estudiantes que no hablan inglés a través de tutorías y amistad
[dropcap size=small]Y[/dropcap]a que el año 2016 de la escuela marcó su primer trimestre,una nueva programa se ha desarrollado para ayudar 25 estudiantes que no hablan inglés para ampliar sus conocimientos y alcanzar los grados que desean para lograr el futuro que desean.
Este programa, llamado Compás, dirige a los estudiantes ELL, también conocidos como English Language Learners y proporciona apoyo académico. A partir de octubre, 13 mentores bilingües, tutorean los jueves durante el tutorial, y también después de la escuela en The Lab. La mayoría de mentores provienen de MECHA o AVID y enseñan clases, incluyendo pero no limitado a, álgebra, biología, geometría, historia, gobierno, economía e inglés, según el maestro de historia, Geof Land.
La necesidad de Compás fue descubierta por Land y Xelina Rojas, la consejera de clase del estudiante de primer año, durante un reunión del club de MECHA.
"Hay un mayor número de recién llegados (…) que están aprendiendo inglés y están luchando en sus clases,"dijo Land, que ayudó en la formación de Compás. "Nos dimos cuenta de que algo faltaba para estos estudiantes, y quisimos ayudarlos."
Con 169 ELL en PRHS, 27 de ellos estar inscrito para un año o menos en la escuela, está presente la demanda de Compás y la escuela actualmente no está satisfaciendo las necesidades de estos estudiantes, según Heather Stover, que fue el Coordinador de EL de PRHS durante nueve años. Un coordinador EL está a cargo de la supervisión, apoyo y reclasificar los estudiantes EL, así como ser responsable de la prueba CELDT anual (Prueba para Medir el Desarrollo del inglés en California), según Stover. PRHS recientemente ha conseguido un coordinador de EL, la maestra de agricultura, Carli Bradshaw.
Un gran número de los mentores son capaces de relacionar a los estudiantes EL, cómo han experimentado lo que es aprender el Inglés como segundo idioma. Senior Noe Santa Cruz llegó a Paso Robles de Apatzingán, Michoacán a los 14 al saber nada de inglés. Después de dos años, él es un mentor bilingüe de tres estudiantes en el programa. Después de de que Rojas lo contactó, accedió a ayudar debido a sus experiencias y luchas, aprender el Inglés.
"Quiero que sepan los estudiantes , que van a saber Inglés algún día si ellos se concentran realmente en él," dijo Santa Cruz, quien pasa unas cuatro horas a la semana con sus alumnos, mientras también tiene clases y el fútbol.
Otros mentores Compás nacieron en América y comprenden la situación de los estudiantes desde una perspectiva diferente. Para un estudiante Latino, el pensamiento de venir de otro país en busca de una vida mejor es uno que no es exagerado.
"… es difícil llegar a una nueva escuela y no saber a nadie (…) sobre todo no saber el idioma…"senior Angie Mariscal dijo.
Mariscal actualmente es mentor de dos estudiantes y pasa dos horas a la semana con ellos.
".. .simplemente cuando leen dos fr
ases [en inglés] me hace feliz. Hasta cuando leen un poco, acabo de leer a Inglés y eso es suficiente. Te hace sentir como estás haciendo una diferencia,"dijo Mariscal.
Sophomore Diane Rojo Gutiérrez, uno de los estudiantes EL, ha estado en América durante dos meses y ha estado en el programa desde que empezó.
"La primera semana fue un poco difícil porque todo estaba en inglés y luego en el viernes de la semana [primera] [de escuela] pens锿qué estoy haciendo aquí?"y quería regresar [a México]. Pero ahora después de que ha estado aquí y estoy recibiendo ayuda de Compás] ya me siento mejor," dijo Rojo Gutiérrez.
"Este país tiene una larga historia de la integración de las poblaciones de inmigrantes que vienen con un deseo ardiente para trabajar duro y avanzar a sus familias. Compás honora a ese legado y busca a llevar al siglo XXI, con orgullo de Bearcat,"Land, dijo.
[/cbtab][/cbtabs]
Return to GIVING BACK