Talking with aquatics coach collin moore about his past, career and his future at prhs
Collin Moore has been a teacher at PRHS from 2019 – current, he has coached water polo and swimming for five of those years., and schedules and coordinates all of the aquatics program. Moore is an alumni and attended PRHS from 2009-2013, participating in swimming and water polo all 4 four years. During swimming Moore went on to CIF to finish in the top 15 in the Division II Southern Section. During high school Moore was captain of the water polo and swim team. He also received the male Scholar athlete of the year award, and recognition on the wall of the Gil Asa gym on campus.
College
After high school Moore attended college at Cuesta Community College, during his time at cuesta he Grey shirted, When he gray shirted he was able to get his times faster and he was able to retake tests to get his scores up. Then the following year Moore traveled from California to New Jersey to further his education at New Jersey Institute of Technology (NJIT), a Division I school, on a full ride academic and athletic scholarship. There he competed in the Swimming and Diving program. His major at the time was civil engineering at NJIT, before he transferred to Fresno Pacific University (FPU). At FPU he changed his major from Civil Engineering to pursue Kinesiology and Physical Education. While Moore was at FPU he was once again on an academic and athletic scholarship. He continued to swim and, placed in the top 5 all time in the program. 
After he graduated from FPU, Moore returned to Paso to coach the boys water polo team and the boy's swim team. 
Coaching
Moore's favorite part of the season for polo and for the school year so far would be the opening game against Bullard High School. "I'd say the start of the school year when we went and played Bullard to start the season off was a pretty big high for the school year. We went in and we were down several goals at half and then we kind of chipped away, brought it back and went over time to beat them in overtime. And it's a lot of fun seeing the camaraderie that we had from the summer. carry over to the start of our water polo season with all of our seniors"
For Moore, Swim and Water Polo are both near and dear to his heart, both are just as exhilarating and exhausting as the other. 
"I get excited from both of them. And I also get tired of them. As we get later into the season, as athletes have fatigue and coaches are a similar thing where you know, you have to reset and recharge and kind of switch gears every now and then. So you know at any given moment, it's different right now for polo just because CIF is right around the corner so I'm excited for that a little bit more energy now. But you know, a month from now, it's probably going to be swim. And then when we're in the middle of swim season will probably change and at the end of the swim season we'll probably go back to Water polo. So it's just in and out and depends on the success of the kids and then also kind of the future of each program," Moore said.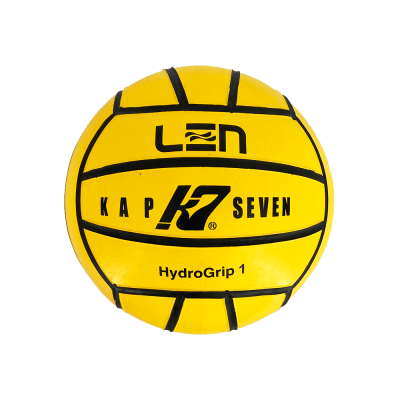 Moore's favorite part of overseeing the aquatics program is being able to see every player grow and develop to be a better player and develop as a better person. 
"The coolest part is getting to know all the athletes. I'm fortunate enough that I get to know every girl in the girls team and be able to cheer them on when they're playing or swimming. And I get to know every guy on the guy's team, when they're playing, whether it's JV or varsity. So I think it's important to be able to know everyone's name and then go a step further and start to know what they're working on to improve," Moore said.
During Covid 2021, Moore was amazed to see the players come out and participate no matter the long and late hours and have a good time during the hodged podged season of water polo. Although it was a short and delayed season, for the polo team, he enjoyed that season the most.  
"The hardest part is finding time and making sure that everyone has the time they want and that doesn't always happen. I'm fortunate that other coaches that I work with, and the aquatic side of our sports at the high school are all very communicative. They also make sure to put in requests for what times they want or what concerns they might have. So we all work together pretty well which alleviates a lot of the issues and the struggles, but it's still hard," Moore said.
Current life
One of Moore's idols is swim coach Eddie Reese. He is a swim coach in Texas and noted "has a great demeanor about him for when he's coaching that is very humble."
"Something I aspire to be and then he's also very passionate about his athletes and seeing their successes and he's also a robot he knows other times off the top of his head from any point in the season," Moore said.
With Moore's heavy involvement in the aquatic program he still enjoys a life outside of school. Moore enjoys spending time with family and playing board games such as Magic the Gathering, and team games including; ultimate frisbee, spikeball and corn hole. When he is not playing games with his friends he enjoys working out in the gym, and exercising in general.
Moore enjoys being active doing the things he loves whether that's board games or leading his team to a victory. He is greatly appreciated and admired by many at Paso High.