Experiences in GEO and FSC help pave Senior Gavin Hughes' path to Environmental Engineering at UCLA
There was once a boy who traveled all across his island; he spent days and nights on the sandy shores and the grassy terrain. With countless adventures in GEO and with field study collaboratives, senior Gavin Hughes paved his path the past four years to pursue a degree at UCLA in Environmental Engineering starting the coming fall.
Hughes, with a leadership forte, is the president of Wilderness Club, GEO and the captain of the Varsity swim team. He also took charge on a city-wide bill to ban styrofoam starting last Nov., with the idea given to him by Geoff Land. The action started to gain momentum March 2018; Hughes attends every city council meeting to progress his styrofoam ban, preparing himself for his with community outreach and conservation. The ban was passed by the county waste management board 11-2; Hughes succeeded in pushing a county wide movement. He plans to follow his family's example to continue learning and growing.
"My parents inspired me to be super passionate about learning, in any way, shape, or form," Hughes said, following a discussion about his parent's Alma Mater, Cal Poly.
"I want to be able to continue that passion and someday teach my kids to love learning like I do. I don't know how they did it, but learning is what I love to do because of them."
Driven in every aspect of his life, Hughes impacts not only the earth in a positive way but his
peers and his teachers. Mark Dimaggio, GEO teacher, spoke in high praise of Hughes, deeming him a truly extraordinary student and person.
"Out of all the students, I think, I've ever had, Gavin is definitely in the top five. He is an extraordinary person, as well as a student."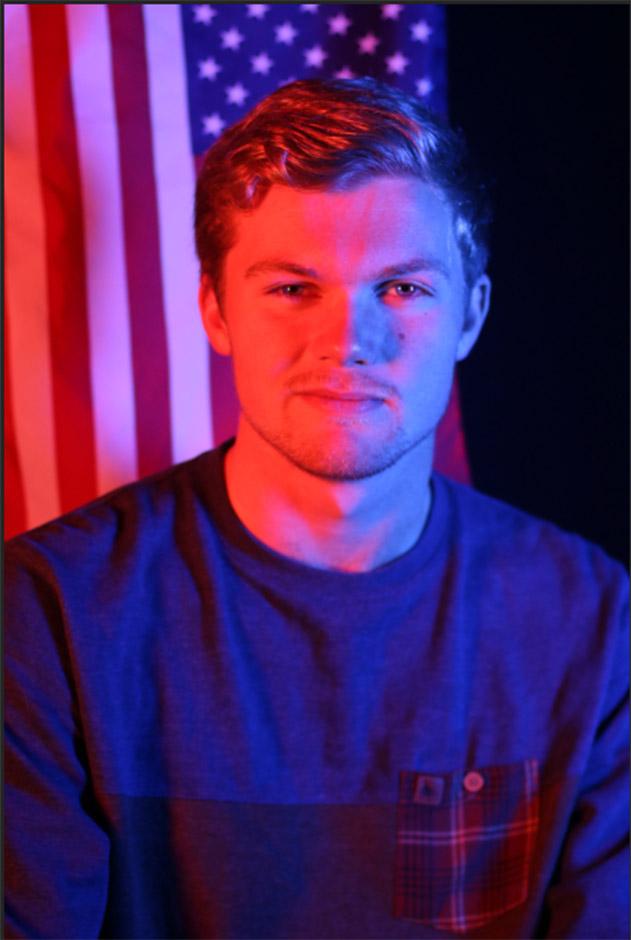 Field Studies Collaborative trips, like Santa Cruz Island (SCI) and Joshua Tree, inspire Hughes to pursue his passions of science and nature, as well as videography. Following the summer 2017 SCI trip, Hughes put together a 12 minute video promoting the island and pushing to inspire Bearcats to get involved with the program.
"His effort, and the effort of the other people who were involved, have just been hugely important in getting the whole Field Studies Collaborative launched. Gavin was a giant part of that," Dimaggio said.
Camryn Curren, junior, worked with Hughes on the SCI video proud of the rewarding experience she got to be a part of.
"It was very fun to work with someone who has so much passion and vision, and who shares the same love for the island that I do. I was able to learn a lot from his strong work ethic," Curren said.
Over the past four years, Hughes has grown and changed into the person he had always wanted to become.
"I'm learning stuff out here, I'm learning about what I can do to help the world. I'm learning about myself and how I interact with people," Hughes reflected, "I've learned so much from those trips, interacting with kids who are similarly passionate about the world and environment."
As the year winds down, Hughes continues to attack every activity he is a part of with passion and eagerness: the boy leads on a path he paved his own. The people he inspire follow suit, awaiting the next adventure Hughes has in store.
"Gavin is a very talented and industrious guy. He cares very deeply about the environment and has really taken action that has made concrete results. I'm honored to know Gavin. Also he has beautiful eyes," Senior Mason Seden-Hansen said.
As a natural leader full of integrity and spirit, Hughes is grateful for how the past four years have shaped him.
"It's just been the best– the best experiences of my life have been facilitated by high school and I'm so grateful I was able to have those experiences," Hughes said.
Back to Super Seniors