Parental enforced curfews are beneficial to students and are ultimately dictated by San Luis Obispo County municipal code
 Bzzt. Bzzt. Ten minutes later, a bearcat will be late for their 11:00 p.m. curfew, with the vibration reminding the student that the time they are spending with their friends is coming to an end and they must head home.
   Many parents should create a set curfew for their students based on an enforced curfew code in San Luis Obispo County. Though, parents should also set a curfew so that their teen has boundaries between being with friends and going home to do homework and other responsibilities.  Staying out past curfew can cause a multitude of problems for teens who do not have curfews. Therefore, San Luis Obispo County Code states that minors are allowed to be out on weekdays until 11:00 p.m. and on weekends until 12:01 a.m. The code enforced by police states that a minor/student in violation of this infraction will be punished by a warning for the first violation. This municipal code not only gives parents an outline for what time they can set a curfew for, but also gives students the understanding that there is a curfew that they must abide by and also gives them the time they need to do homework.
     When taking into account the information provided by the county, and a WebMD article on curfews, it's clear parents should create a reasonable curfew for their students. WebMD encourages parents to set curfews because curfews keep teens safe and teach them time management, self-control, and responsibility. Local laws are important, however, it is also important for teens to have the recommended ten hours of sleep, which can be interrupted in the absence of a curfew. Therefore, parents and students should create a curfew together that follows the guidelines set by the county or create a stricter curfew that allows students to have extracurriculars.
For example, a freshman in high school will have a different curfew from a senior in high school. Teen Wire suggests a 9:00 p.m. curfew for a fifteen year old and a curfew for an eighteen year old is trickier since they are adults, but parents still should set a curfew, due to the many benefits, including teens getting enough sleep, being safe from unsafe neighborhoods, and learning how to be responsible. An article by Your Modern Family suggests that a curfew between 8:00 pm and 8:30 pm is appropriate for a fifteen year old, and a curfew between 8:00 pm and 9:00 pm is ideal for a sixteen year old. This makes sense since most teens need to work on homework and get plenty of rest for the next school day.
Ava Cox, a junior, echoes Teen Wire's suggestion by stating that age should be a factor in setting a curfew, and she states that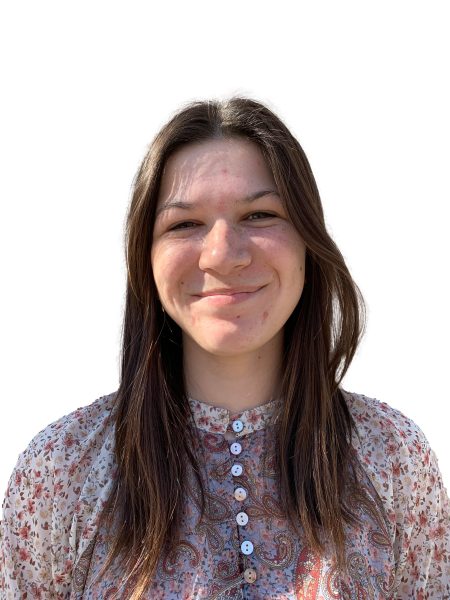 If you are an independent child, who gets straight A's. I think you're allowed to have a later curfew because you have all your stuff in line. If you are not as good of a child and getting B's and C's. You might want to stay home and make sure you get your stuff done.
— Ava Cox
   Aaron Cantrell, AP English Language teacher, believes that curfews are important. He suggests that: "it's good for kids to have limits, and adults should use curfews to help rein in their kids." The teen wire article supports Cantrell's claim by suggesting that a "curfew for teens are a good idea, and they can even be a great idea when it's done as a collaborate effort and in a way that allows them to establish boundaries, gain responsibility, and an increasing level of trust as they've proven themselves to be responsible."
However, an article from The Campbell Collaboration suggests that "juvenile curfews are ineffective at reducing crime and victimization." According to Platform for Youth Justice, juvenile crime did not reduce when a curfew was put in place in New Orleans. Although curfews may not reduce crime, curfews can help students have more time to sleep.
  But research, ultimately, shows varied results: a study by researchers at the University of California, Berkeley that included 54 US cities with 180,000 or more residents claims that curfew laws such as the one set by the county helps reduce youth arrests by 10%. This also contributes to an overall benefit for curfews to be a part of teens' lives.
     According to a student survey 66.7% of PRHS students indicate that they have a curfew. Majority of the students that took the survey have a ten or 12:00 a.m. curfew. Students at PRHS support curfews and support their parent's giving them a curfew.
    Overall parent enforced curfews are a beneficial part of students' lives and help reduce crime, and keep students safe. San Luis Obispo County code further proves that curfews are important with the inclusion of an 11:00 p.m curfew on weekdays concluding that curfews are valuable for students to have. In the student survey 70.4% of students agree with their parent's curfew and 80% of students think that curfews are important indicating that student's at PRHS believe curfews are beneficial.