Xochilt Catalina Luis Lopez positively impacts others while persisting through personal issues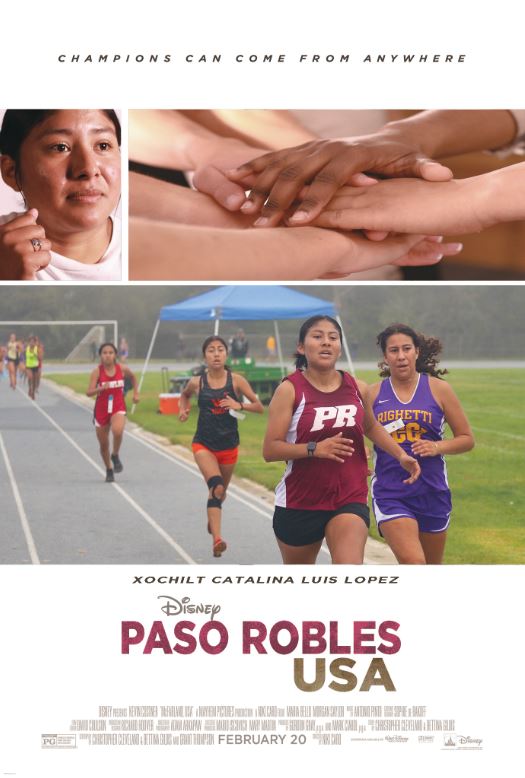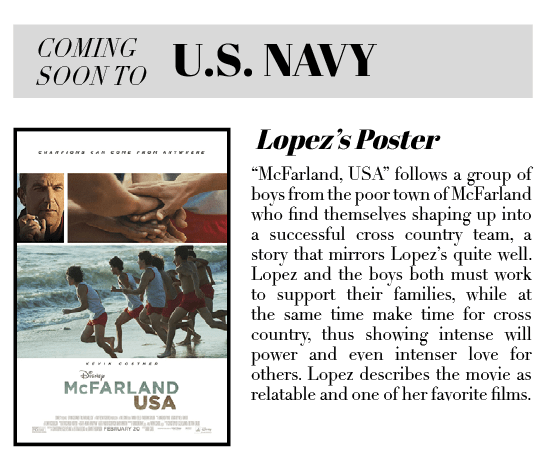 With shoes snugly pressed against grass and dozens of girls on either side of her, an air of anticipation permeates the air of Xochilt Catalina Luis Lopez's senior year CIF cross country race at Woodward Park, Fresno on November 18th, 2021. Long distance running is an arduous trial – but in her life, Lopez has overcome trials aplenty. 
Suddenly: bang! 
The guns goes off. The race starts. Lopez flies. 
As is expected for a senior such as herself. In every aspect of Lopez's life, from volunteering to academics to work, she demonstrates a dedication to success, fueled by an undeniable love for others and a hearty amount of grit beneath her quiet exterior.
On top of balancing a 4.1 GPA, Lopez spends a vast majority of her time working, taking long shifts at La Tapatia, a Mexican grill located in Paso Robles, as well as working with her mother at an organic farm on the weekends. Lopez has a busy schedule, and her work often had to take priority over other aspects of her life. 
During COVID, Lopez had to learn more ardently than ever the importance of perseverance. 
"It's always been my mom and my little sister and I. We didn't have a lot of money (so) during COVID we obviously 
but my mom taught me to go work out in the fields and I think that brought us a lot closer," Lopez said, who describes laboring in the vineyards for 2-3 months during online school to make ends meet. She worked in the vineyards from 6am to 4pm, and then went home to do any work she needed to complete for school. The days were long and hot and tiring, but Lopez stayed strong. 
"It was hard, but (my mom) was like, 'We're gonna get through this.' And we did. (It helped me) to appreciate my life and importance of academics."
Through this experience her respect for "hard work" especially the work "immigrant parents have to do on a daily basis" also deepened greatly.
To combat stress in and outside of school, Lopez played two sports throughout her high school career, soccer and cross country, both of which she found some success; throughout her cross country career, Lopez ran her way to varsity and dropped almost five minutes in her 5,000 meter time. In soccer, a sport she's participated in for about seven years, she competed on the varsity level. 
"Doing those sports, you get to stay away from all those things (that are stressful) and just enjoy yourself for a little bit," Lopez said. "It just distracted me and made me feel good. And (I love) the people."
Volunteering and helping others is another major priority for Lopez, working in Veterans Hall, Key Club, and  tutoring. 
Cristal Martinez, who met Lopez in eighth grade, knows Lopez has left a mark on her and praises her  friend's virtue. 
"Anybody who has had an interaction with her will always bring up how kind and humble she is," Martinez said. "She's always willing to drop anything in order to help."
"When I was going through a tough time she was always there to let me know I wasn't alone, from sending me texts of motivation to bringing me food to my house – she helped me out so much."
I admire how hardworking she is (and) she just inspires me to be a become person.
John Paul Ewing, Lopez's Geo teacher, emphasizes Lopez's thoughtfulness and intellect. "Xochilt is very reserved, (but) this shouldn't be confused for disinterest. She is very engaged with the class (and) intentional with the conversation she makes," he said. "It is rare for high school students to see the world beyond themselves (but) Xochilt is thoughtful about topics we discuss in class. She is making tough decisions as a high schooler to better provide for her mother and younger sister."
After high school, Lopez plans on going into the navy for four years,  and then furthering her education in college with a major in political science and a minor in ethnic studies. Eventually, she dreams about going into law enforcement. 
"I want to be able to help people and  make people feel safe when they like see others when they see me," Lopez said. "There's not that many females, especially minority groups (in law enforcement.) So I want to let other younger people see me and go, 'Oh, hey, like that looks like me!' I want to inspire them to want it and just (let them know) to know that they can do it."
With such a mindset equipped, Lopez is primed and ready to race towards a brighter future for herself, her family, and everyone she meets, her pace steady and a beautiful finish expected.