Come one, come all to witness the story of the "wonderfully weird, amazingly intelligent, and intensely passionate" Cameron LeClair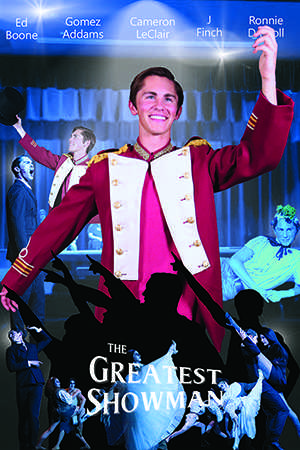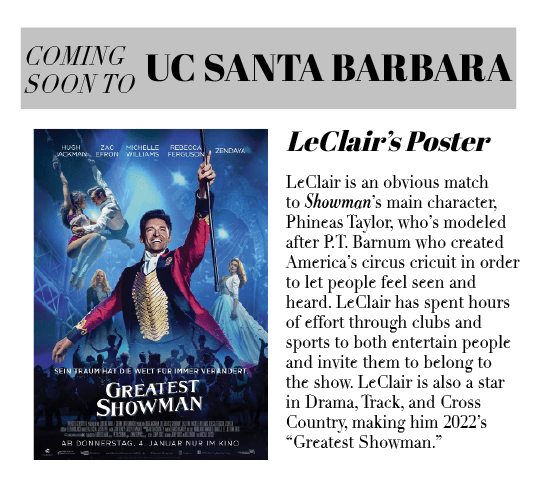 For four years the focused beams of the PRHS stage lights have shown directly on Cameron LeClair. The lights might have blinded his eyes to the audience in front of him but it didn't matter as play after play he has lost himself into his characters, his voice booming in the audience captivated everyone with his confidence and sheer Talent no matter the role.
LeClair has starred in "Curious Incident of the Dog in the Night Time" (Dec. 2021) and "Addams Family" (Apr. 2022) as leads, Ed Boone and Gomez Addmas, is the Drama Club president, and directed and wrote the one act "Two Sided" (May 2022).
LeClair however didn't start off his freshman year with the same amount of certainty in himself. LeClair felt as though he didn't have a place; that was until he starred in his first freshman musical, Curtains.
"The freshman year musical (Curtains) changed my life because it connected me to a lot of people, and it felt like one of the first times like I belonged somewhere," LeClair said, who played Ronnie Driscoll that year.
PRHS theater advisor Marcy Goodnow has witnessed LeClair's metamorphosis from a scared freshman into a self-assured senior. "Surprisingly enough, Cameron was a little nervous to be a part of Paso High Theatre Company his Freshman year. To have him as our Drama Club President now, really shows how confident and committed he was able to become after initially becoming a part of the department."
To LeClair it's more important to be there for people than to be the star of the show.
"Drama is a lot of kids' only place that they feel at home. Working towards the leadership aspect of things and bringing in new people and making them comfortable – I feel like I can see a lot of myself in them," LeClair said.
He is also a star on the track.
On the track field or sandy trails LeClair enters a state of intense concentration.
"When I'm racing I am thinking of everything and nothing at the same time. You have to fight off a lot of exhaustion and pain to let yourself push through," LeClair said, who runs about 30 miles a week.
LeClair has achieved record times of 4:35 minute 1600 meter (Apr. 23, 2022 Elks SLO County Meet), 2:08 minute 800 meter (Apr. 23, 2022 Elks SLO County Meet), and 10:02 minute 3200 (May 5. Mountain League Championships).
In LeClair's mind however, the records and the relationships created on the teams are of proportionate value. "People always ask us why we do what we do, and one of the biggest reasons is the people. I'm so grateful for everyone that made me fall in love with the sport," LeClair said.
LeClair probably shines the brightest through his impact on the PRHS student body.
LeClair spoke at the November "Coming Out Against Hate Forum". A memorable evening in which he wore a shirt with a rainbow and "Be a Nice Human " written across it, read a story of a fellow LGBTQ+, stood in support as an ally after the hateful acts committed against LGBTQ+ students on campus.
LeClair also lobbied for the first ever student representative on the school board. "With everything going on in the community over the last year I thought it was important for issues that directly affect the students to have a student voicing their opinion on those issues…Within a week we earned over 500 signatures," LeClair said.
None of these marvelous feats could have been completed without the kindness and humanity so deeply rooted in LeClair. As LeClair's best friend of 17 years, Dylan Saunders, said "I think that every year that I've known him, he gets more and more kind and caring."
LeClair is planning furthering his education and impact on others by majoring in communications at University of Santa Barbara.