Hunter Barnhart verbally commits to ASU for college baseball.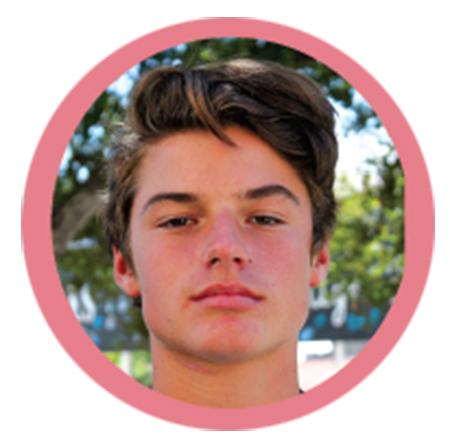 Sophomore Hunter Barnhart isn't your typical First Basemen. On Aug 29 Barnhart verbally committed to Arizona State University, Barnhart's season consisted of hitting 328. He had ten runs batted in (RBI's) with six doubles and seven runs scored. Barnhart, last year, started at first base.
The 2020 ASU commit is a three sport athlete playing football, basketball, and baseball. Barnhart started as a freshman on Varsity baseball. He played on the freshman teams for basketball and football, now playing quarterback on the Varsity football team. Barnhart will continue to play multiple sports throughout his high school career. Baseball is his favorite sport, and one he has been committed to for about 11 years, playing with his older brother's age group and always getting as much practice as he could. His brother is Tyler Barnhart, who played for the graduating class of 2017.
Ty Barnhart, his father, brought him up to play with his brother and his team. His dad is a big part of his baseball career. Barnhart's dad has taught him everything he knows and is a big inspiration to Hunter.
Barnhart wants to be the best he can be, practicing with any time he gets. Coach Stroud said,
"Pretty much every morning, he was out working on his swing, taking batting practice in the cages, then working on his defense and pitching: either taking ground balls or throwing bullpens."
Playing on many travel teams this summer, including teams out of San Jose and USA baseball, Barnhart has made Stroud a proud mentor.
"During the summer a lot of schools began to show interest in Hunter: UCLA, Santa Clara, University of Arizona, Cal Poly, and Arizona State to name a few," said Stroud, "There are pluses and minuses committing so early. The way the recruiting process is going these days, kids are having to commit early; it is not really fair to ask a freshman or sophomore where they want to go to school 3 or 4 years away, but that is the nature of recruiting and it's that way in all sports."
Stroud claimed that many of these schools have been calling about Hunter and his amazing ability for the game of baseball.
"ASU was the best fit for me and the coaches were a great fit for me there," said Barnhart on choosing ASU.
Stroud mentioned that Hunter is an important member of the team, who cares about the program and what he can do to contribute.
With one year of varsity baseball already under his belt, Hunter got the award for best practice player, which, coming from Coach Stroud, is a great honor.
"It's always baseball, never a doubt." Hunter said.
Barnhart is truly committed to playing baseball, his favorite sport, and loving every second of it.
"Committing to ASU is a huge step into creating a future."