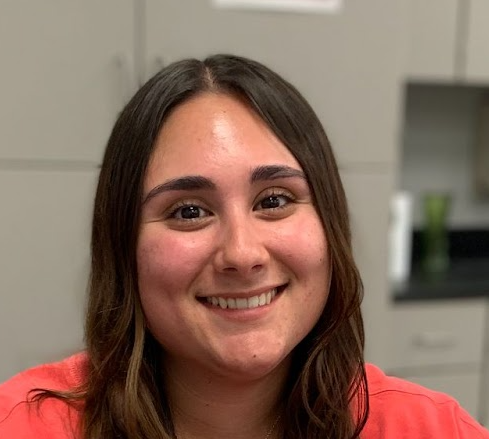 Nikki Moallemi: Science
 Fun Fact: Has a pet snake in her classroom
Nikki Moallemi teaches science academy 1. She grew up in San Diego and went to college at Cal Poly. 2023 is Moallemi's first year teaching; she says what drew her to Paso Robles was the school energy: "everybody is kind of excited to be here, and to learn, and to explore new things." In her spare time, she loves cooking, watching T.V., and participating in the book club that she started. One fact about Moallemi is that she has a pet snake in her class room, which she was holding during this interview, that anyone can come in and play with.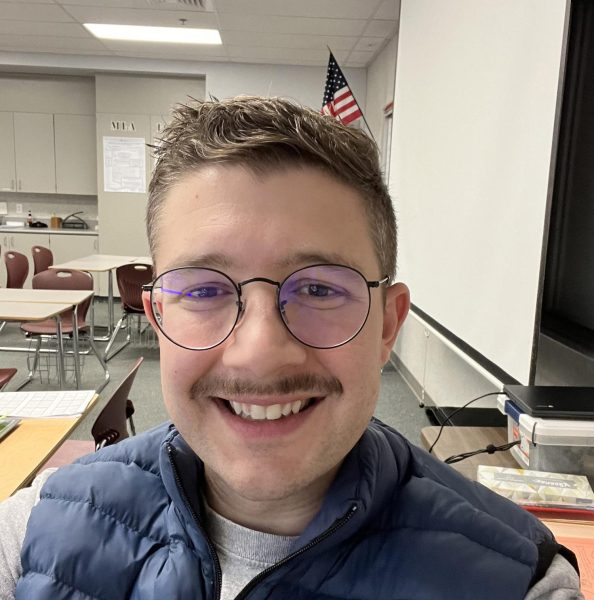 Robert Martin: English
Fun Fact: World Traveling Singer
Robert Martin teaches English 1 and English 3. He grew up in Fresno, but just recently moved to San Luis Obispo. He graduated college at Fresno Pacific University and worked as a college admission counselor before getting his teaching credential. In regards to why he chose Paso, Martin said, "I really like the school spirit." In his spare time, he swims, cycles, cooks, and sings along with playing the piano. In college, Martin traveled around the world singing in places like Australia and New Zealand.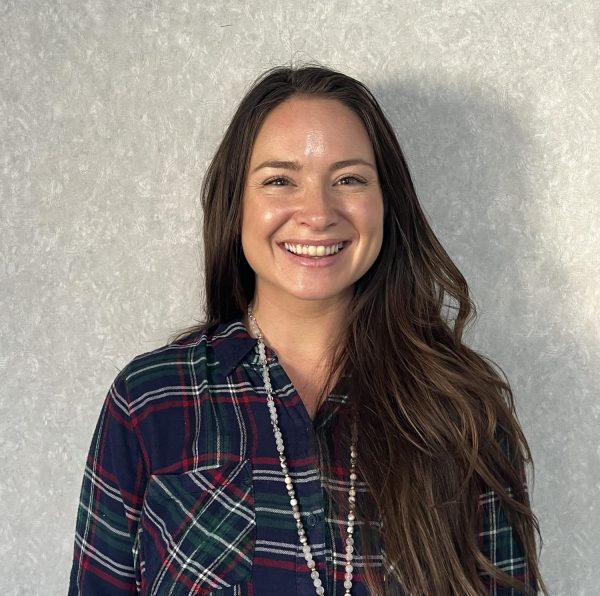 Morgan Couture: English
 Fun Fact: Writes Poetry
Morgan Couture teaches English 2 and Honors English 2. She went to college locally at Cal Poly where she earned her teaching credential, bachelor's degree, and master's degree in English. Before this job, Couture worked as a student teacher at Paso Robles under Matt Carroll then moved on to Atascadero High School and Cuesta College. In her spare time, she loves reading, writing poetry, and spending time outdoors. She wants to create a supportive and diverse learning environment in the classroom.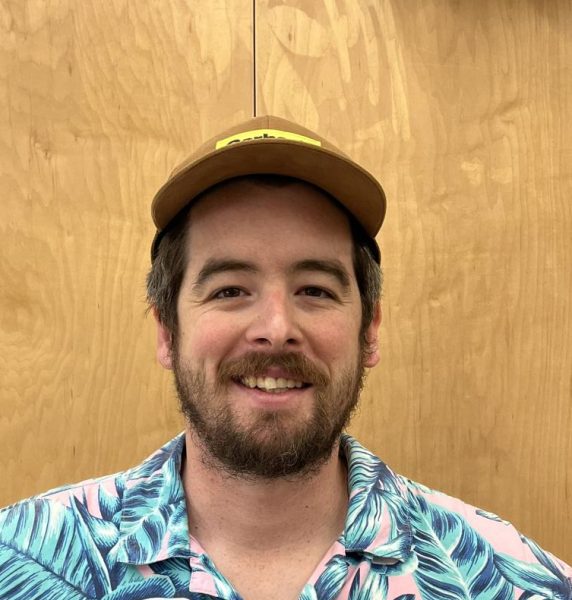 Steven Matthews: Construction
Fun Fact: Ex-Tiny Home Builder
Steven Matthews is the Construction teacher, teaching all four levels of the program. He grew up in Fresno and went to community college before taking a break to work construction. Matthews started remodeling houses and transitioned to building tiny homes. During this time he taught tiny home construction through a program in Fresno called ROP, where he also got his teaching credential. Before moving to Paso this year, he worked at Career Technical Education Charter in Fresno. He is also a barbecue connoisseur and amateur gunsmith.
Oliver Schbley: English
Fun Fact: Has A Dog Named Falafel
Oliver Schbley is an English Educational Specialist who teaches grades 9-12. He grew up in Kansas and moved to California three years ago. He says what drew him to Paso Robles was the good weather, and being a 30-minute drive from the beach. "This seemed like a nice change of pace," he said. He wants the readers to know that his dog, Falafel, a Boston Terrier, is the cutest dog in the world.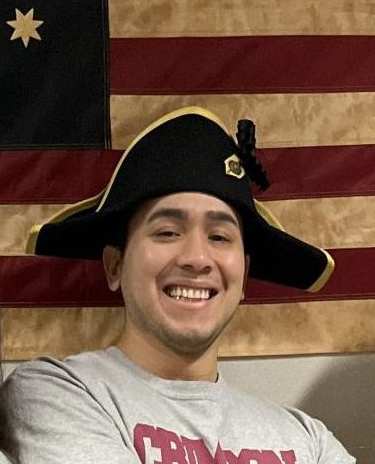 Constantino Delgado: History
 Fun Fact: Active in the Navy Reserves
Constantino Delgado is a social studies teacher who teaches Modern World History to sophomores and economics to seniors. He grew up in Paso Robles and attended Cuesta College before transferring to Sacramento State as a history major. After earning his bachelor's degree he joined the Navy Reserves. Afterward, he got his teaching credential online and worked as a substitute, then at Almond Acres before he saw a job opening at PRHS. Delgado still works in the Navy Reserves. He wants the readers to know that "I genuinely do enjoy my job."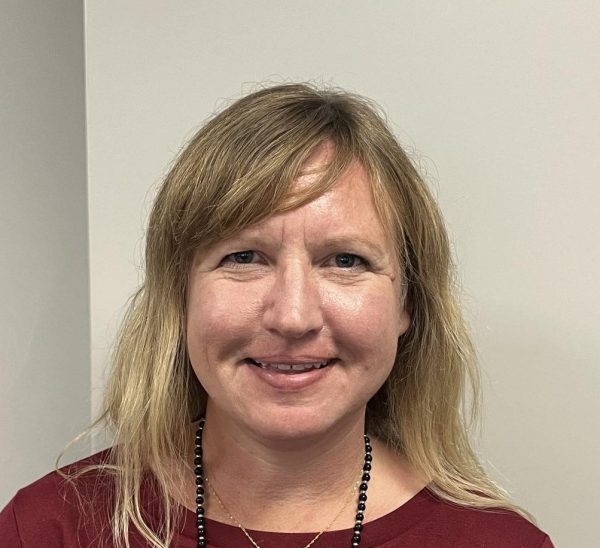 Heidi Harkey: English
Fun Fact: Owns Exotic Animals
Heidi Harkey teaches English 1 and English 3. She says what drew her to PRHS was the size and diversity the school had to offer. Her favorite thing about PRHS is the students: "I learn from them every day and it's an honor to be their teacher." Harley also loves the clubs and electives offered here. Being very passionate about writing fiction and poetry, she recently joined the Writing Club. Surprisingly, Harkey has 15 animals ranging from pythons to tortoises.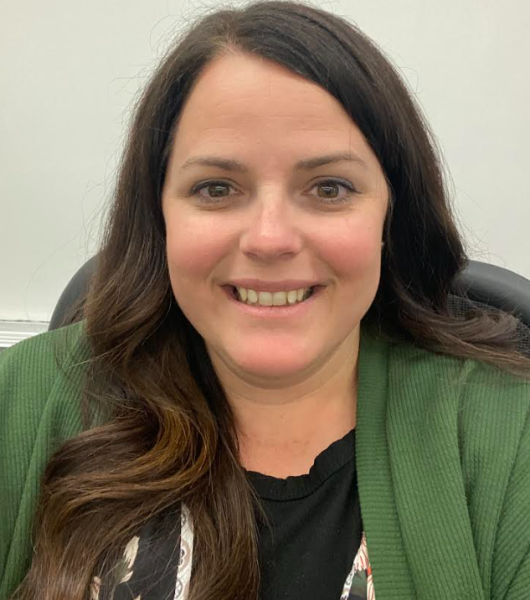 Linsey Melendy: Special Education
Fun Fact: Is a Twin
Linsey Melendy teaches MM Math, Modified Science 3, co-taught English 3, and co-taught Science 3. She grew up in Paso Robles and went to Cuesta and Cal Poly to get her bachelor's degree in English. Then, Melendy went back to school in her 20s and took some accounting classes and worked in accounting for 16 years before going to Alliant University to get her master's degree in special education. Melendy loves reading, gardening, and the beach. An interesting fact about her is that she has an identical twin.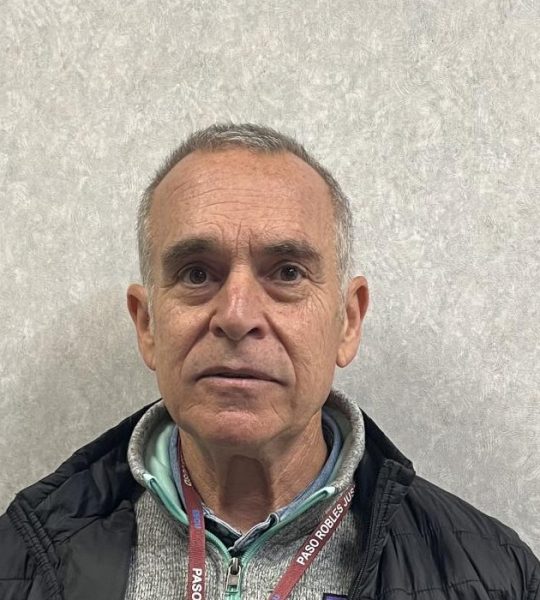 Shant Barmak: English
Fun Fact: Alumnus at Four Colleges
Shant Barmak teaches Language Literature. He grew up in San Diego and what drew him to Paso was: "the beautiful nature and life of the central coast." Barmak likes PRHS because of the diversity and school spirit the students provide. He is an alumnus from UCLA, Pepperdine University, Cal State University San Marcos, and UCSD. He wants the readers to know, "Whether it is running a marathon, or beginning various projects with regard to writing about social justice issues, or working in educational settings. I am always open to new challenges."