A variety of sources say that as a whole, the world is overpopulated. According to the Harvard International Review, in the last five decades Earth's population has experienced an incline. They found that in the 1960s the rate of births and deaths were not as parallel as the past, causing there to be an increase ever since.
Since then, a population decline has been seen as very unlikely: it has not been a current, nor a relevant issue. Nonetheless, there have been recent factors that are suggesting a decline is possible.
According to the Japan Times, a population decline has already been seen in Japan the last two years as the population has decreased by more than 800,000 people. This decrease is due to birth rate.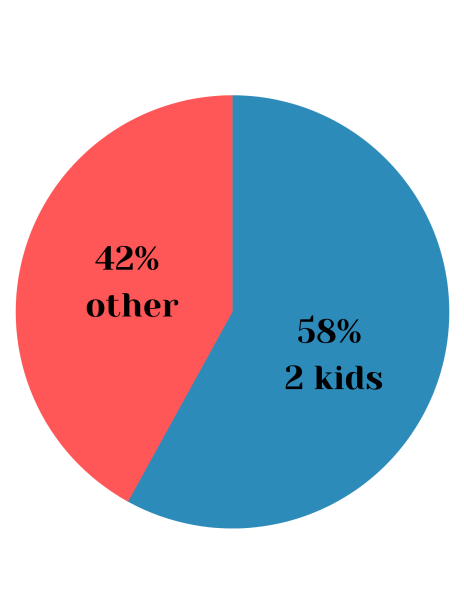 Birth rate in the US is also falling as macrotrends found that the current fertility rate in the US is about 1.7, but in the 1950s it was close to 3.5.
In addition, the modernization that happens every day changes. Newer, younger generations are not having as many kids as religion becomes less prominent, the LGBTQ+ community grows, and the economy rockets.
Daniel Diaz is a science teacher at PRHS and he says, "My wife came from a very religious family and she was one of the six which was actually a small amount for areas like hers, and they had 10-12 children. And there's obviously gonna be a decrease in population for the LGBTQ+ population, right? If they're not physically able to have children themselves via IVF or any other way. They're just going to adopt."
Another factor in effect to a population decrease was COVID 19. The virus caused 75% of U.S. counties to have a surpassing number of deaths than births, according to the University of New Hampshire. The total number of deaths from the pandemic is at least three million, as reported by the World Health Organization. Brookings said, "There were around 100,000 'missing births'…during the time period when COVID-19 was at its peak."
The outcomes of a population decline can be either harmful or beneficial depending on the area.
For many countries, a decrease in population is seen negatively because of how it will affect the economy. An article by Stanford said that a decrease in population can be harmful in the sense that when there are less people there are less ideas. The economy is only able to grow and improve when there are new concepts. There will also be less people in the work industry, meaning less people to make the ideas transpire.
On the other hand, a population decline can be beneficial for many reasons, especially for places that are overpopulated. According to NPR news, places such as India are so overpopulated that there is a food shortage, housing is scarce, and it creates environmental destruction. In general, a lower population can be beneficial for the Earth because climate change could be reduced. The cost to resolve climate change by the time it is needed will be more than the amount we would be able to pay than a growing economy based on a Scientific American article.
Presently, the world population is at about eight billion. It differs, but many resources including NBC News average Earth's carrying capacity of humans to be around 10 billion.
Overall, the population is declining with a variety of factors that can add up as they continue.