Push open the door to room 306 at PRHS during lunch, and you'll find around 20 cheerful students who say their favorite place on campus is this classroom with teacher, coach, and advisor, Daniel Diaz.
Diaz graduated from California University of Sacramento in 2015, and later attended California Polytechnic State University, where he obtained his single subject teaching credential in 2017. Diaz has been teaching for six years. His first year he led five classes at Vista Verde Middle School in Greenfield.
He has been a PRHS asset for 5 years. This academic school year, he is teaching two classes that he has previously taught, Science Academy One Honors, for two periods, and three classes of Science Academy Two.
"My goal as a teacher is to create fun, exciting content. I really strive to at least try to get there,"
— Diaz
Diaz shared that when he was in high school, science content was taught monotonously , so he knew that as a teacher he wanted to differ.
"When I went to school it was honestly like opening the textbook, reading the chapter, and answering the questions at the end of the book. I'm trying not to be like that, so I try to do things that are more engaging," Diaz said.
Diaz pours his heart out to teach his students in the most enjoyable way by planning labs and activities that students can immerse in. As a result of his hands-on teaching style and his ability to make science an entertaining class, he has become po
pular among his current and past students. 
"My goal as a teacher is to create fun, exciting content. I really strive to at least try to get there. I think it's gonna take a long time to actually build up to that, but that's where I'm heading," Diaz said.
He has built a learning atmosphere that students have grown to appreciate because of his consistent endeavors to create an interactive class opposed to assigning individual projects for students to learn on their own.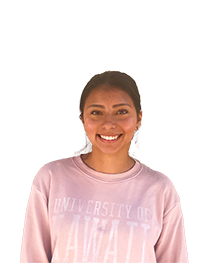 "I honestly think he made me enjoy science more because I used to not like it at all. Now I think it's fun," said sophomore Kendell Nancolas, who previously took Diaz's Science Academy One Honors class her freshman year. 
Diaz further shows his intentions of being a well-rounded teacher because of his determination to create a sincere bond with his students and his wish to become a trusted adult in all their lives.
"I enjoy just spending time with the kids and hearing about their lives whether it's good or bad. They're always welcome in my classroom and I'm always here for you no matter what," Diaz said.
"He has been my role model on campus since freshman year and I always look to him for help. Whenever something bad happens, I'd be like, 'I'll have to go to Mr. Diaz and ask him about this'," said junior Kiana Martinez, who had Diaz for Science Academy 1 Honors her freshman year and is currently his T.A.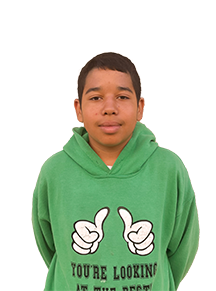 The Beach Beautification Club, which consists of about 30 students, also gets a lot of support and assistance from Diaz. Diaz is the Co-Advisor of the club with Amanda Caffrey, and the club meetings are hosted in his room every other Thursday during tutorial.
Apart from the roles he plays for science at PRHS, Diaz also continues to pursue his passion of tennis by coaching the boys tennis team. He played the sport for 28 years and wants to continue to introduce others to the activity.
"I enjoyed my high school tennis experience a lot so I wanted to be able to pass the sport on to the next generation," Diaz said.
Diaz truly puts his all into every aspect of his job by finding the perfect ways to teach students, going further to form relationships with them, and upholds a club and an extracurricular activity. Nearly every student agrees that his genuine dedication to his workplace has made him an excellent addition to the PRHS staff since 2018.