A New Element
A student asks a teacher, "Can I use the restroom please?" In the past, they would say, "Yes, let me write you a hall pass." Now they reply with: "Yeah, just do a Minga!"  
Minga is an app that students can use to create a hall pass for themselves with digital approval from their teachers. But PRHS has a bigger plan in store with the new application. 
"It's an app that's pretty much designed for schools and it has a bunch of different uses for the school. So it can be used as a calendar, it can be used for hall passes," junior Natalie Boyd, director of web design and media for Leadership/ASB, said. `
Minga can be a valuable tool for students, but it can also reward them for their activity on the app with Pride Points. 
Pride points are a digital points system given to students for being good students and Bearcats. For example, if one is seen picking up trash that is not theirs or answering polls sent out by ASB on Minga, a leadership student can scan a barcode on the student Minga portal and receive pride points. Also, on Minga, there is a Pride Points leaderboard where students are ranked by how many pride points they have accumulated individually as well as by graduation class.
Boyd believes in terms of getting ASB news out to students, Minga can serve as a better alternative than social media because it's solely school events. 
"It gets the news out there but people aren't always going to see it because it can get clouded with other things on social media, like if they follow sports accounts or the people who get lost in their feed," Boyd said.
"It's an app that's pretty much designed for schools and it has a bunch of different uses for the school."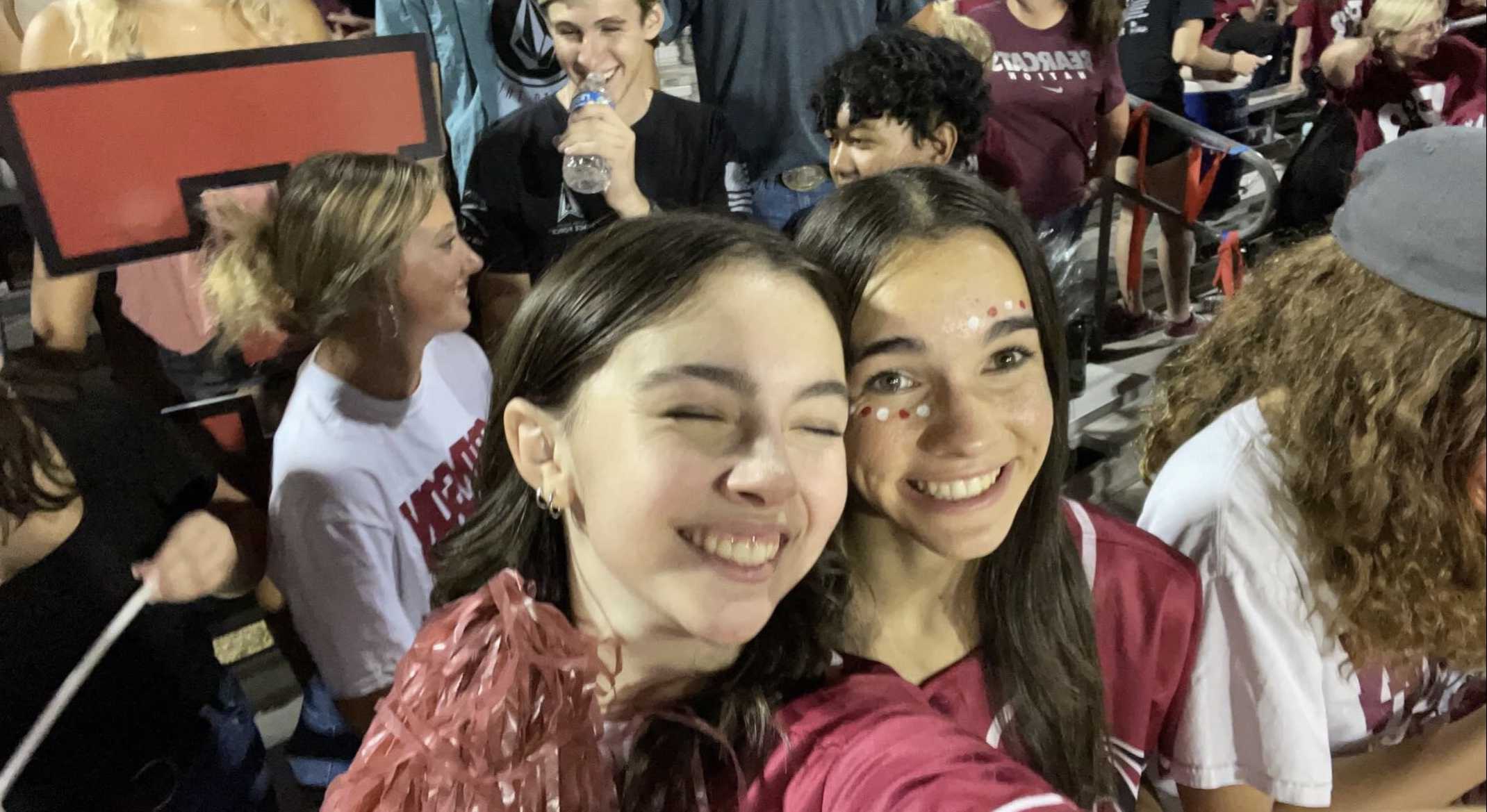 Natalie Boyd
Director of Web Design and Media for ASB
The Initiation
Boyd hopes to see the app "expand more by using it as an event calendar."
Another angle to implementing Minga on campus is to use the software in the future. Paso Robles administration is planning on using Minga as an off-campus pass if upper-classmen are allowed an open campus for lunch next school year. 
Of 80 students surveyed, 27.8% of them have one teacher using Minga, 20.3% have two using Minga, 26.6% have three teachers using Minga, 11.4% have four teachers using Minga, 3.8% have five teachers using Minga, and 10.1% have six teachers using Minga. 
Do students feel that  Minga is more convenient than a written-out hall pass? Kyndrea Erraqui said, "Yes, most teachers use Minga. I think Minga is better than a written one (hall pass)."
Convenience vs. Usefulness
There are two factors to be considered: monitoring and convenience. Paper passes are more convenient when compared to Minga because according to Costa, "They have it (paper hall pass). Boom!" To add, Costa noticed students had stacks of printed paper hall passes with teacher signatures. Costa also said, "students leave the paper passes blank with a signature," which doesn't specify the reason the student is out of class. 
On the contrary, Minga is less convenient but specifies where a student is going, which teacher approved their pass digitally, and how much time the student is allowed to be out of class. However, students can approve themselves for a hall pass on Minga without consent from a teacher; all they have to do is click a teacher's name. 
When students were asked to comment on their thoughts on Minga on a survey, Laithen Moore said, "Minga, while it is another step into the digital age, not all things that can be done should be done. "Revolutionizing" hall passes is one of those cases. The idea is foreign to me. I guess the feature of a digital ID could be useful, but it would be far easier to implement a digital ID into Aeries, which every single student in the school has access to. Minga is just another password to remember and has served no purpose to me except for making it harder to get a drink of water in 6th period."
Pride Points Solution
Jennifer Bedrosian, the event calendar and challenge manager on Minga wants to use the Pride Points to transcend student culture on campus. Bedrosian said, "My hope is that we can start getting all our athletic events there." Students will opt to attend school events together while receiving pride points. Then, once students have saved up enough pride points, they can buy bearcat merchandise from the ASB office on campus.