It was a night to behold March 18 in the PRHS quad: students playing music, the custodian making shaved ice, and a local taco stand selling his tacos all while students danced to a music group.
After selling over 170 tickets for this event the majority of students that went to the Baile were mainly Latinos.
The week of March 13 to March17 was a Spirit Week in honor of Baile. Starting the week a Lazy Day and ending in character day to get everyone excited for the Baile.
Last school year with resounding success, students created "El Baile" to include more Hispanic culture in our school. PRHS has a population of over 50% Latinos; the Baile is one of only 2 events that PRHS has included for mainly Hispanic students at this school: The Baile and the lunch event during Hispanic Heritage month.
Senior ACT co-president, BSU social media manager, and MECHA's events coordinator Israel Perez told us how they saw that in the school dances there isn't much inclusiveness for Hispanics and decided to make the Baile last year and it has become a success.
The Baile event saw different clubs getting together to join forces. The Business club which helped to give the Baile a $1000 budget.
Since Nov. 2022, ACT, BSU, and MEChA have been working to put the Baile together. They've researched to find vendors to sell food, play music, make a backdrop for pictures, people to help with decorations, and the construction of spirit week as well.
That day, students woke up and worked as early as 8:00 am setting up everything along with ACT advisor Geoffery Land in the quad.
"The Baile was run by students, students have put it together for months now and its cool for me to see this kind of music and dance and just something that we haven't seen ever at PRHS. I hope that this is the 2nd of many more bailes to come," Land said.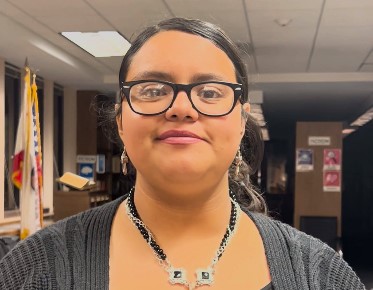 ACT and BSU secretary Ne'jai Bryant mentioned how they've been preparing for the Baile by, "Making it more inclusive by making everyone feel welcomed and more like a fiesta than just a dance."
Students from PRHS also agreed and said they enjoyed the event.
"I think that the Baile for my first year here is good, there's a lot of inclusiveness with other races and cultures. I have never seen another school do something like this," Reangelle Rosas said.
"It's so fun. Everyone is having fun and the tacos are so good," Junior Alexa Solorio said at the event.
BSU, ACT, and MEChA all plan to make this event happen again next year.
To get an inside scoop on the Baile Watch Here: