Jennifer Martinez
The class of '22 is near and dear to my heart.  I have watched so many of you grow. Some from birth, some from kindergarten and still others along the way.  You are certainly a special group.  The only ones to spend half of your high school experience either online or with some sort of COVID restrictions.  But here you are, you persevered and came out of it more resilient than ever.  If you can live through a pandemic I am pretty sure you can tackle any other obstacle that comes your way.  Remember to always give life 100% and when you can't it is okay to ask for help.  Learn what you do best and make money doing it.  To my Leadership students and my psychology students, AP and General, I'm not going anywhere for a while so if you ever need me you know where to find me.  Remember, "Dreams don't work unless you do".
Marcy Goodnow
Seniors,
The time has come to wish you good luck on your journey. I could not be more proud of the resiliency you have shown over the last few years, but more importantly the passion and dedication you have shown throughout your time on and off our stage. We have come back from a challenging time and YOU were ready to jump back in with both feet. Your dedication to our department has made our year a complete success and we can now rebuild. As you leave the 500 building, I hope you will remember the lessons you have learned here. That "on time" is early, to practice how you want to perform, to solve problems with grace, and to never lose your sense of humor. You will always have a home here and I will always want to be a part of your big life events. Go off and start your adventure, but remember you are loved and missed every day.
Be kind, be passionate, and go show the world what you are made of.
Amanda Lincoln
My lovely graduating humans,
It has been an absolute honor to have spent the past four years with each and every one of you. Congratulations on making it through this crazy ever changing four years of high school! The graduating class of 2022 will always have an incredibly special place in my heart because when your first day of your Freshman year started, it was my first day of teaching! We have spent the past 4 years growing, learning, and adapting to the ever changing world we live in together. Every year of your high school career has been dramatically different from the last and increasingly more challenging, but you made it! The class of 2022 has taught me more about being a teacher and a human than I could have ever imagined, and for that I am forever grateful. As you move forward in the world and become global citizens, don't forget the things you learned along the way. Don't forget that you are powerful, intelligent, and beyond capable. I may not be your teacher anymore, but you will always be "my lovely humans" and I will always love you all and be here for you.
Denise Palermo-Blakely
I have had the joy of teaching, learning from and knowing these exceptional human beings:
Kaile Amundson is an energetic free-spirit. She has a cute, mischievous, wily sense of humor and enjoyed bringing her food and drinks to class. She was our "butterfly" doing school on her timeline. She was balancing working and going to school in her last two years. She always had something to say about most everything. Kaile has shown she can succeed when she sets her mind to it. Her plan is to go to Cuesta and learn business skills to be successful in her own business. Way to go Kaile!
Austin Loudermilk is a talkative, enjoyable student with strong opinions and convictions. He is loyal to the people he respects and cares about and has a great sense of humor.
He balanced many things including school, working, and helping out his family. Austin struggled during Covid/remote learning and almost quit, but was able to push through this year, catch up, attend regularly and despite all the demands on his time, was able to succeed in passing all of his courses and earn his diploma. In addition, Austin earned the State Degree for his exceptional Welding Skills. I have no doubt this student will be successful in this field, because of his talent and work ethic. Congrats Austin!
Sabrina Ramirez, a kind, deep thinking, organized & thoughtful person. She has always amazed me with her insightful comments and exceptional writing in class and ability to take lessons to connections in the world. She is caring and appreciative and respectful to others. Sabrina appreciated music of all kinds, going to concerts on weekends and was also in Band. Sabrina was able to push through her own doubt and was able to have an authentic "Senior Experience" by succeeding at participating in things like Prom, and finally walking in the graduation ceremony at PRHS. Sabrina may look into writing or music type careers. Good job Sabrina!
Madison Thompson, a soft spoken beautiful, sensitive & talented artist. Her artwork was at the highest level and always amazed us. She is caring and respectful to adults and always a joy to have in class. Madison started school younger than some of her peers, so her thoughtful, deep thinking, insightful, contribution to class discussions and shown in her work was ahead of herself. She is a kind and supportive loyal friend and a quiet  support to those who choose to open up to her. Madison strengths in listening and counseling others and (of course) Art  could potentially lead to a fulfilling career in  those areas. Happy Trails Madison!
BreAnne Cerda
Class of 2022, 
I feel so fortunate to have had the opportunity to get to know you this year; my first and your last year at Paso Robles High School. There were plenty of hurdles to overcome during your high school career, and you showed resilience, grace, and determination at each turn. Now you are at the finish line, but really it is only the beginning and I know you will go out into this world and leave it better than you found it. I have truly enjoyed our time in class (even tutorial..you know who you are!) but more importantly, I've enjoyed the time outside the classroom during field trips, conferences and watching you in dance shows, plays, games, competitions and much more. Your experience in high school has shaped who you are, but what comes next is so very important to the trajectory of your life. Go far, but don't forget who you are. Once a Bearcat, always a Bearcat!
Anthony Overton
I don't even know where to start. You have faced a world riddled with truly unprecedented challenges. You have been tasked with making the best possible situation out of one of the most trying times we have seen in recent years. I am so proud of our Bearcat Class of 2022 and the resiliency, caring, and understanding you all have shown, even when faced with the most difficult news. While I am sure it doesn't seem this way now, you will be a stronger person with a brighter future, having lived through these challenging circumstances and coming out the other side ready to change the world. I believe this will be a class ready to tackle the trying times ahead and a new world where so many norms will continue to be challenged. Congratulations, Class of 2022. I know you will continue to make us proud because you are Bearcats, and that is what Bearcats do!
Go Bearcats,
Mr. Overton
Brenda Matthysse
Wow, I can't believe it's over! Congratulations on a bright future! You have endured so much to get to this place!  We were able to open the doors back up to Bearkitten this year and I couldn't have done it without all of you who stepped up to make Bearkitten an enriching experience for children and families. We were able to celebrate holidays again, share circle times and just "be" with small children and I felt your appreciation of the simple things, when we saw their faces after the masks came off and we were so very touched by their smiles and yours.  Some of you experienced our first Bearkitten Summer Camp EVER as an intern!  We went to San Francisco to learn about teaching and the brain and created so many wonderful memories and I hope plant the seeds for a future impacting young children.  We rocked SkillsUSA and got to go in-person. Now go take all those skills and magical moments and make an amazing life, that is rich with all you know now you can achieve. You are amazing Bearcats and I have been changed forever by the Class of 2022!
Aaron Cantrell
To my much beloved Class of 2022–
Socky McPuppet and I were hoping that you will think about these quotes that we read this year.
"Why are you angry? Why is your face downcast?" (Genesis 4:6).
"The Hebrew word, the word timshel—'Thou mayest'— that gives a choice" (East of Eden).
"Much on earth is concealed from us, but in place of it we have been granted a secret, mysterious sense of our living bond with the other world, with the higher heavenly world, and the roots of our thoughts and feelings are not here but in other worlds. That is why philosophers say it is impossible on earth to conceive the essence of things. God took seeds from other worlds and sowed them on this earth, and raised up his garden; and everything that could sprout sprouted, but it lives and grows only through its sense of being in touch with other mysterious worlds; if this sense is weakened or destroyed in you, that which has grown up in you dies. Then you become indifferent to life, and even come to hate it" (The Brothers Karamazov).
Keep in touch.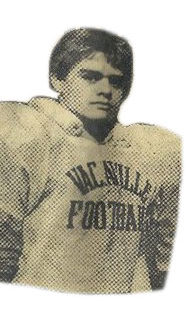 Jennifer Bedrosian
Senior Shout Outs 2022: Jennifer Bedrosian
There is a pure joy in getting to watch a student enter on their very first day of school.  To be the first person to say hello, get them cheering "Crimson Crew", watch them on their very first day of being a Bearcat.  I get to see fear, confusion and nervousness turn into motivation, joy and PRide.  I'm lucky.  I appreciate all of the students who walked through my doors of 510 and 503.  You know who you are, and each of you know how you made a difference to my programs and to me.  So, with a heart full of love and sadness, I want to thank you for making it happen, walking the walk, taking the time to make a change. Wherever your next journey leads you, find the spirit in the program, look for the good…I'm so proud of you.  Shine…and Let's Go Bearcats!
Jon-Paul Ewing
Oh class of 2022,
Thank you for bringing back some normalcy. I'm excited to watch you walk across that stage to receive your hard earned diploma like so many classes before you. The world was reinvented during your time at PRHS. It was hard to watch the polarization of topics taught in our science classes. Somehow the basics of germ theory and immunology became political. Teaching about mRNA has never been something I could apply to current events. I urge you all to go forth with a critical mind, don't take any news or online posts at face value, ask yourself the nuanced questions that are being raised by such articles. I have a pretty good feeling about this graduating class, you seem a bit more aware, a bit more hardened. You've stood up when events on campus gained national attention. I've seen more bravery from you bearcats than from most of our elected officials. These past 4 years have been a crucible for many of you, you've been melted down and are coming out stronger than ever. My final lesson/words of advice for you: fight for what you know is right but also take time to consider other viewpoints. Don't be afraid to reframe your mindset as you acquire more knowledge and experiences. And finally, always keep an extra jacket in the back of your car.
-Jon-Paul Ewing
Steven DeCou
Class of 2022,
It feels like you just got back from the disruption of the pandemic and now your compulsory education is ending. I wish you had more time with us, but I have seen just how resilient you can be, and know that you will be able to take on life's challenges. And that's good, because it is your turn to take responsibility and direct your own life. I have always tried to make sure that my impact on the world was a positive one and I encourage you to do the same. Together, let's leave this place better than it is today. To do that you will need to think critically, and analyze the information you come across. I hope you check facts and verify sources of information, because in this digital age, misinformation is rampant. I also want you to know your worth, and stand up for yourself. If you are struggling, reach out for support. And make sure to come back at least once and share your successes with us. I know we all can't wait to hear about the great things you'll accomplish and… oh, the places you'll go.
-Mr. DeCou
Heather Stover
Dear Class of 2022!
Congratulations on this major life accomplishment! You did it, and I am so proud of you. Some of us have known each other since 10th grade MWH and others I met in 11th grade USH.  We bonded over Google Meets. I memorized your voices and learned about your lives through breakout rooms and chat bars. What a crazy time! And you persevered through a global pandemic to find yourselves here in the last days of your high school experience. It seems like yesterday and a million years ago. 
As you leave high school, remember that life is both really short and really long at the same time. What does that mean? Well, first of all, pursue joy and pleasure and see everything that the world has to offer. Take advantage of opportunities, and don't let fear stop you from new experiences. You are supposed to change and grow and reinvent yourself through life. Life is too short to cruise along on autopilot, fulfilling roles that you think society expects of you. At the same time, life is really long, so choose careers that interest you. Educate yourself and strive to make money and build a life in ways that fullfill you. You're going to have to work hard for many years, so pursue things that challenge your mind and creatively hold your interest.
Above all, be the good humans that you are. Continue to show people how much you love them (1st semester USH period 3, you know what I am talking about!). We never know what people are dealing with at any given time; showing love in all its forms is the easiest and most powerful way to make the world a better place!
I love you all, and especially my nephew Waylon Abernathy Barth
Ms. Stover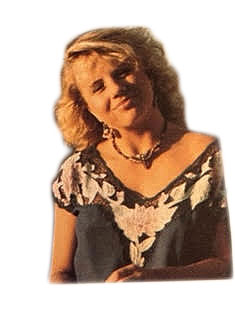 Joseph Sanchez
Class of 2022,
It is time for you to turn the page and start a new chapter. Many of you will join the workforce, begin your higher education or some other journey. There will be challenges and you might not succeed on your first try, but that is ok. Learn from each experience and allow it to better you as a human being. You are responsible for your life, if things are not going your way, take it upon yourself to change it. No one can do it for you. You have all had some amazing teachers that have helped shape you throughout your education. Utilize your past experiences to shape a better world for tomorrow. We are all in this together. Best of luck on your journey!