The worldwide store is a financial hole
Forever 21 Inc. is arranging to shut down around 100 stores in Los Angeles, California because of bankruptcy. Forever 21 is a big clothing company with lots of different style options to choose from such as tank tops, long sleeves, graphic tees, etc. They include clothing for women, men, plus sizes, and even children. For a very affordable price range having tanks for $5 or long sleeves for $12.  It was founded in 1984 by Do Won Chang and Jin Sook Chang. Their current financial issues are similar to the time back in 2015 when the Forever 21 in San Luis Obispo, California shut down because of debt problems.
Many have come to assume that artist Ariana Grande could possibly have something to do with the bankruptcy, due to Forever 21 coming out with an ad look alike from her music video 7 rings without Grande's permission. 
Grande is suing Forever 21 for ten million dollars because it's considered false advertising.  With Grande suing them, Forever 21 and argues that it was just a fashion trend and that they have the first amendment right to back them up. 
This shutdown could affect many people that shop there occasionally, because the prices range from $1-$40. Mixed emotions are flying around due to the sudden news here on campus, Senior Roselina Luera who has been shopping there for about 8 years said,
"It saddens me because it's a classic store for both young and teen girls. It's a staple store featured in trendy clothing haul videos on YouTube and the affordable store at malls. Forever 21 has been a part of my life since I was a young girl." 
Sophomore Maria Sandoval doesn't feel very touched by the situation, 
"It doesn't really affect me, but it might affect other girls because it is such a common store for young teens, and it's not very overpriced."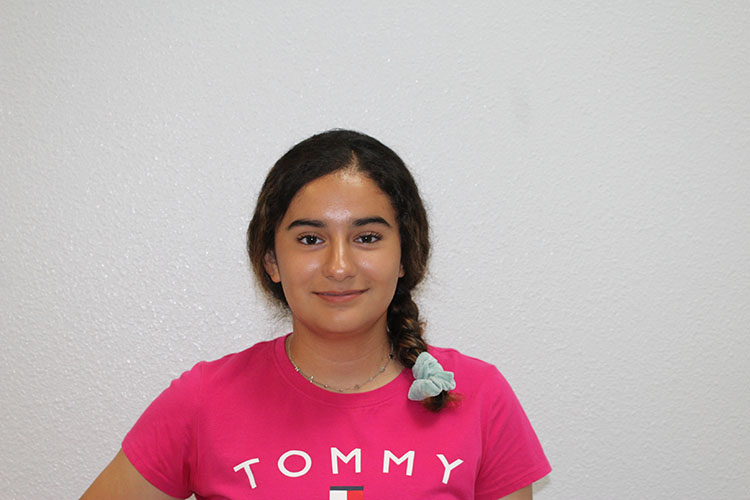 Because of Forever 21's closure, the store could prove to have greater sales on clothes to afford their losses, which would benefit customers. Senior Luera did not think sales were necessary.
 "The sales honestly haven't been THAT crazy considering Forever 21 has super awesome sales all the time." 
Forever 21 usually has sales year around. They have summer, spring, fall, and winter sales and they usually range from 30-60% off.
On a poll sent out on the Crimson Instagram page on Sep. 17, 2019  there were 72 people that voted that the bankruptcy doesn't affect them.