Shining a light on those who like to go really, really fast
In the rolling hills of Garda, Italy, Hayden Wagner rests on the grid at the South Garda Kart Track in anticipation of the start of his final race for the Oct. 19-20, 2013 weekend. As the green flag waves, he rockets off against 39 other competitors in the 9-13 Cadet class. He races around the 14-turn circuit at speeds upwards of 50 mph while his family cheers him on in the frontstretch grandstands each lap. Finishing with an impressive 20th place against some of the world's best racers, Wagner loads up his kart into his trailer and starts the long trip home.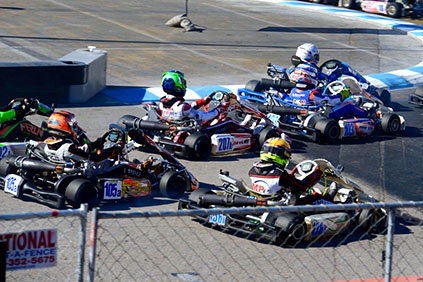 This event took place five years ago, but for Wagner — now a junior — it still remains as the golden standard for what motorsports means to him. Wagner himself enlists in go-kart racing, often a stepping stone for youth with plans for a career in Indycar or other road course-based racing disciplines (tracks with lots of turns). He has raced go-karts since age five, making this his 11th year of participation. But his motivations for racing haven't yet changed. "What makes go-karts so fun for me is that you can race against more than 20 drivers going speeds of 60mph or so all while an inch off the ground. There are few experiences that can compare to that," Wagner stated.
Beyond simply the thrill of speed, Wagner also appreciates the thrill of competition in racing; the potential for world-class battles adds additional fuel to the fire that guides him.
"The fact that this sport exists worldwide and [that] competitions are constantly going on that bring in the greatest from around the world shows me that there is always somebody better than you [which] gives me a goal to strive [for]," Wagner said.
Motorsports are broad, however; not everyone is bound to the same form of racing. 
Some PRHS students prefer a lot less turns and a lot more horsepower, like junior Haylee Wescom. Her passion for speed revolves around drag racing, in which competitors race from point A to point B as fast as possible. In her races, Wescom can reach speeds well over 100mph, covering a one-eighth mile drag strip in under 7 seconds. Her enthusiasm is closely tied to the emotional stability that her sport brings to her — despite the fact that the opposite would seem more understandable.
"I love the adrenaline rush. It makes me forget about my issues and focus on one thing and that's racing. When I'm in the car trying to light up the tree it's the most relaxing thing ever," Wescom said.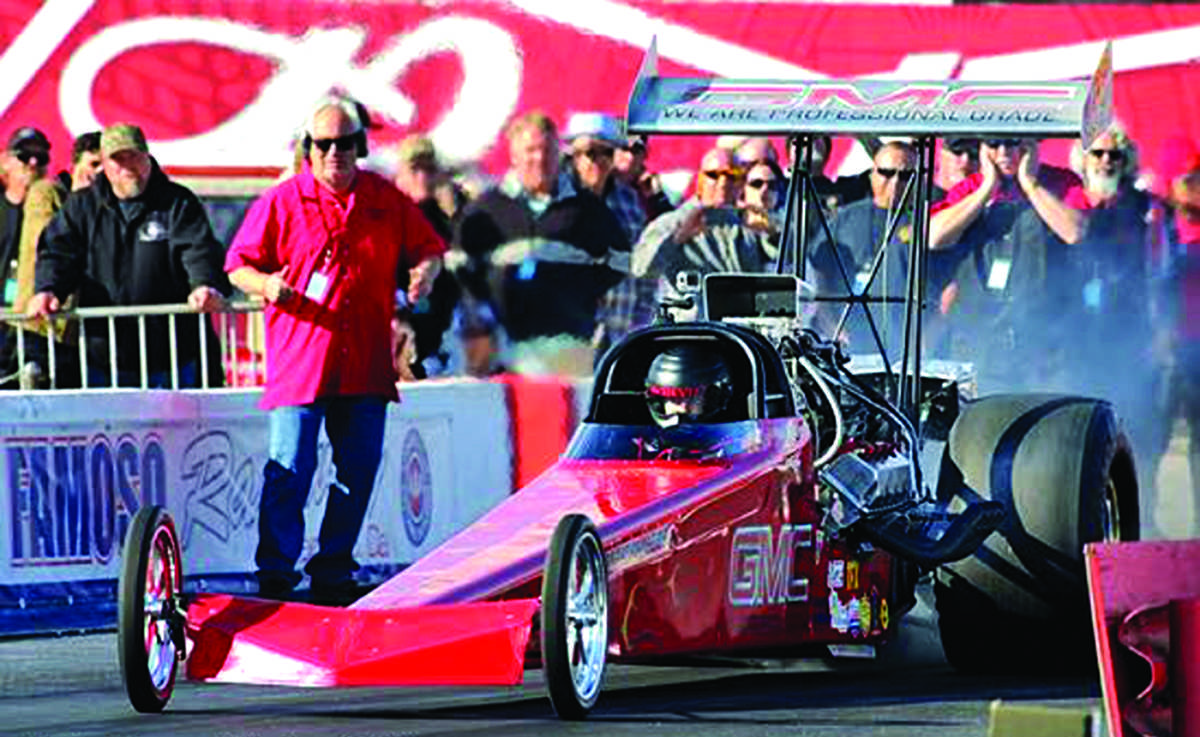 Wagner and Wescom can both offer unique viewpoints on motorsports in contrast to traditional school sports, as he is on the Varsity Golf team and she plays Varsity Volleyball. Wagner noted that the competition in racing is often higher than in school sports, as he "could go to a race this weekend and be racing against some of the biggest names in racing or even their kids. You can't do that very easily in school sports." Meanwhile, Wescom believes that the biggest separating factor between the two is that racing requires a much more refined skill in specific subjects rather than outright physical ability.
"Racing doesn't have a lot of physical limitations. It's mostly mental. Knowing how fast your reaction time is and being mentally prepared to shift gears […] or if your motor is running correctly are [some of] the most important parts of racing. [But in] volleyball or other sports you have to be physically in shape," Wescom noted.
Wagner, Wescom, and others who take part in motorsports have varying motivations to do so. However, they all have one thing in common: they all like to go really fast.