The re-adaptation of the classic horror novel of the same name by Stephen King hits theaters on September 8th.
1986: the year the novel IT was written by the legendary Stephen King, also known for Rita Hayworth and the Shawshank Redemption, The Shining, Carrie, Misery, and The Dark Tower.  Fast-forward 31 years and IT hits the big screen for the first time. Yes, the novel has also been adapted into a two episode mini series in 1990, but this is the first time Pennywise, the clown, has been shown in theaters. The film re-adaptation was released on September 8th and since then, has had huge box office success. Making 123.1 million dollars in the opening weekend alone, IT has stunned hollywood by cashing in 40-50 million more than was expected, for that weekend alone. For being an R rated film, it surprised many by filling theaters nationwide.
Taking place in the fictional town of Derry, Maine, a group of neighborhood kids who call themselves "The Losers Club" discover the daunting past of their small town. "Derry is not like any town I've been in before. People die or disappear, six times the national average. And that's just grown ups. Kids are worse. Way, way worse," character Ben Hanscom said.  Together they bond through being victims of bullying, and attempt to overcome their fears as they try and stop It from taking more children than it already has.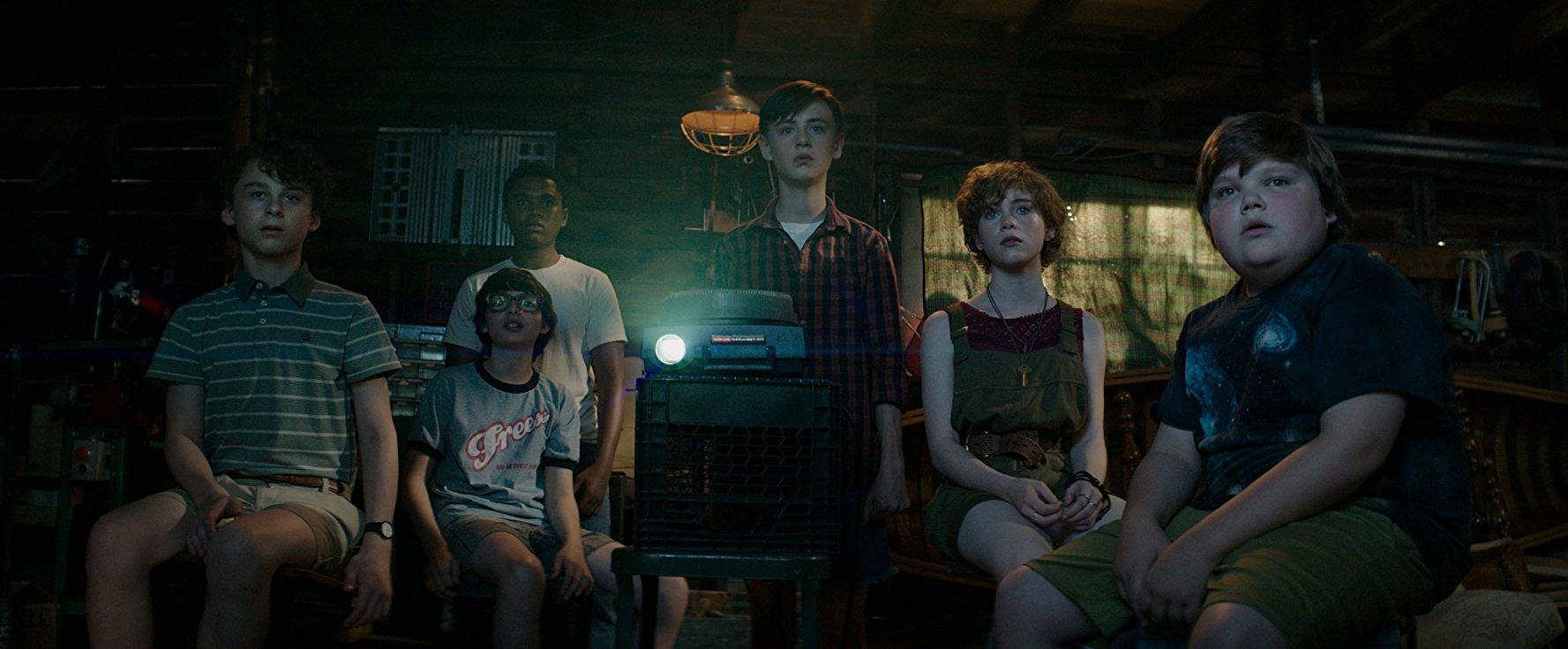 Directed by Andy Muschietti, the film stars the up and coming Bill Skarsgard as Pennywise. Finn Wolfhard of Stranger Thing, plays Richie Tozier. Sophia Lillis (Beverly Marsh), Jack Dylan Grazer (Eddie Kaspbrak), and Jaeden Lieberher (Bill Denbrough) are just some of the talented young actors in this frightening, yet beautiful film. Despite their short careers and never working together beforehand, these adolescent stars have chemistry, something not many actors develop quickly.
Not much could be viewed as "bad" in this film, but there is some parts that moviegoers are more likely to feel as though a scene was done poorly. A couple scenes in particular can be thought of as "cheesy", a result of lazy screenwriting. These few scenes are ineffective when it comes to the overall quality of the movie. Therefore, it does not change how good this film truly is.
Ever since Haley Joel Osment's performance in The Sixth Sense back in 1999, child acting has been held to a high standard, for there is more expected from young actors/actresses. The "Losers Club" did not disappoint and excelled at their roles, each and every one of them. 27 year old Bill Skarsgard is truly a star in the making with his outbreak role that many consider better than the beloved Tim Curry's portrayal of the killer clown. The few jump scares and utter creepiness of the film were done extremely well. With good screenwriting, visual effects, and the CGI done right, Andy Muschietti and his crew proved they knew what they were doing with the making of this film. Muschietti is starting to make a name out of himself in Hollywood, and he should be a director to look out for in the future.
Although leaving out a couple things from the award winning book, "IT" pretty much followed the storyline spot on, with little to no changes to the narrative. All in all, the film may not be perfect, nor the best of 2017, but it is certainly one to recommend. The terrifying novel turned to film is a must see this fall.