Theatre lead makeup artist, Alyssa Buller, shares her progression with makeup and it's relevent role in character development
Lights on, draw the curtain, and… action! The play has begun. Characters with stimulating costumes swarm the stage. The room is filled with creativity and amusement and to truly immerse the audience, students are working hard behind the scenes, especially in the makeup department. One such student is senior, Alyssa Buller, makeup lead and part of the costume crew for the Paso High Theatre Company. Determined to bring the acts to life, her job involves lots of planning, training, and analyzing of characters to fit their personality to their on-stage makeup look.
Makeup holds an important role when developing a character. According to Buller, makeup can change the way the audience perceives a character- by creating more striking looks, one can amplify the way a bold character appears, while softer looks can mark more unassuming or reserved characters. This makeup technique allows the audience to grasp the personality of the character, and supports the actors efforts in portraying the character.
"We use makeup to show personality. Bolder characters can have darker eye makeup and brighter lip colors while quieter characters can have more muted tones, " said Buller.
Makeup is a way to finish a character's looks when creating a costume. The makeup influence perceptions and character actions that the audience would more typically resonate with, while also helping the actor feel and look unique to the character they are portraying
One of Buller's favorite looks was for last year's "Addams Family," doing the makeup for all the Addams' ancestors. Buller described the time and effort his makeup look took her balancing a dead complexion and bold appearance. Buller looks forward to leading the makeup for the coming up show,"Anything Goes".
"I try to think about the energy of a character, or what they need to be doing. Day look is always going to be different than a night look just like how a shy character should look different than an outgoing one, " said Buller.
Buller was interested in makeup from an early age. By third grade Buller began creating super elaborate Halloween costumes and makeup while also helping her friends and family with their festive looks.
She also spent time outside of holidays playing around with makeup, observing the innovative way these materials were used in her favorite TV show, Face Off, where contestants compete with special effects makeup. This show led Buller to later use her skills with makeup in theater class, helping with the beautiful performances of many plays like "The Curious Incident of the Dog in the Nighttime", "The Addams Family", "Queens", and "Anything Goes".
Her makeup skills have landed her interesting opportunties, working at Lemore High School 2019-2022 for their Every Fifteen Minutes program. This two day activity worked to help prevent teenage drunk driving. This program worked to create a realistic DUI scene using cosmetics, forcing students to confront the truth that,on average, every fifteen minutes there is a teenage DUI, which can result in tragic death. Since 1995 the program has been setting scenes to showcase the tragedy of DUIs. Buller spent her time with student actors, directors and first responders to make the scenes look as realistic as possible.
It made me feel good working shows with a purpose behind it. I love working shows but I also like knowing that I helped prevent that (drunk driving)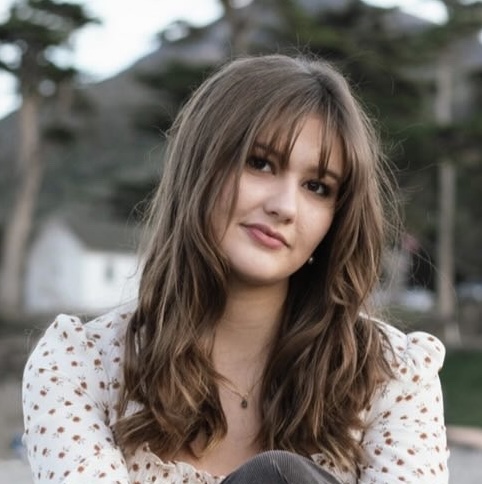 Alyssa Buller
Senior
Buller teaches and helps many students with makeup in theater, one of them being sophomore Elizebeth Higgins. Higgins is in manyof the school's recent plays such as "The Addams Family" and "Queens". When asked about her feelings towards makeup, Higgins mentioned how rewarding it is to finally transform into a character physically after working so hard to portray them emotionally.
"For me, I feel that once we start to rehearse with makeup the show becomes real. We finally get to transform fully into our characters," said Higgins "Along with costumes, adding makeup feels like a huge accomplishment. Seeing everything together is like seeing a plant you've been watering finally grow."
Makeup has just become such an amazing outlet for creativity that is hard to get anywhere else. Being on costume crew and becoming makeup lead has taught me so many skills and has given me so many close friendships that I wouldn't have otherwise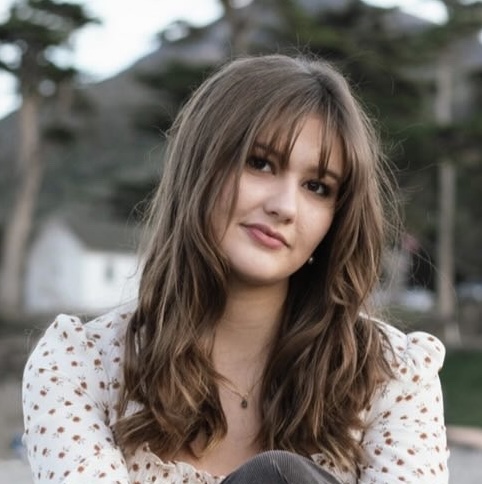 Alyssa Buller
Senior