A new AI chat generator, called ChatGPT, has the potential to write entire essays for students, but what else is it capable of?
ChatGPT, developed by OpenAI, is a powerful language model that generates human-like text and can be used for a wide range of tasks. It has been trained on a massive dataset of internet text, allowing it to understand and respond to a wide range of topics and questions. Its advanced language understanding capabilities make it a valuable tool in classrooms and schools, helping students improve their writing skills and gain a deeper understanding of complex subjects.
That paragraph was written by ChatGPT, an open source artificial intelligence.
This new AI system, created by the San Francisco based artificial intelligence research laboratory OpenAI. Chat GPT took two years to develop based on the architecture of GPT-3, the company's previous AI model. The previous versions (GPT-2, GPT-1) required four years of development
This isn't a first of its kind technology, though, and isn't even a major breakthrough for OpenAI. Their original AI chat system, GPT-3, is way more sophisticated than ChatGPT. GPT-3 (Generative Pre-trained Transformer 3) has over 175 billion parameters, which requires 800 gigabytes of storage to handle, compared to ChatGPT, which only has 1.5 billion parameters, over 10 times less.
ChatGPT has seemingly exploded in popularity as of recently. Being publicly released on November 30, 2022, the program is still in the very early stages so far. With the ability to not only respond to prompts like a human, the bot can also do many things a human can do. Some of these ideas include answering questions, composing music, writing and debugging computer code, solving complex math problems, as well as writing stories and even student essays.
Being built on so many previous models, this chatbot is the most advanced of its kind. One feature that makes it stand out is the ability to build on the original prompt. Once given a prompt to write on, it will give a sophisticated answer, whether you ask it for a simple math solution or a complex research question. Then, you can ask it to elaborate, answer a similar question, or ask it for a different way to answer the original question, and with no mention of the first prompt at all, it will give you another answer based on the second prompt.
This is where the problem of cheating comes into play. As an example, ChatGPT was given a prompt taken from the AP English Language test in 2021 and told to write an essay on the topic. Given everything a student would receive on the AP test, it produced a simple, five paragraph essay on the prompt in under a minute.
The chatbot provides a clear thesis, plenty of evidence and quotes throughout the essay, and overall presents a rather strong overall essay. Based on the AP rubric, it could easily earn a four or a five on the grading scale, earning an easy sophistication point as well as three or four points under evidence and commentary.
ChatGPT was also then asked to grade itself based on the AP rubric. This is the part where teachers might actually not be against the bot. It graded the essay and gave it a four based on the AP rubric. Not only did it give itself a number grade, though, but also a full lengthy paragraph explaining why it gave the score it did.
The chatbox was also asked to grade a student example response from the AP website on the same question. The student response had been given a six by the AP graders, earning the maximum amount of points for each category. The AP graders stated that the essay contained consistency and nailed every part outlined in the original thesis. ChatGPT, on the other hand? The bot graded the essay as a five, with rather similar responses to the official grade.
With these skills, it shows not only how easy it is for students to write essays using the bot, but also how easy it is for teachers to grade student essays using the bot with a relatively accurate grade and feedback.
ChatGPT was asked to write an essay in regards to an AP style prompt. The prompt in US history, where the chatbot was given the requirements and asked to write a simple, AP style essay. Given all the information provided to it, ChatGPT provided an essay in less than ten seconds. (Note: This is different from the essay provided in the story above)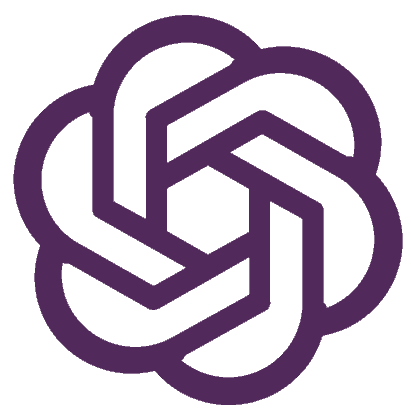 Step 1
The essay included a
thesis statement, three body
paragraphs, and a conclusion.
While it may not have been perfect,
the thesis was not truly defensible,
instead defending a more neutral
stance on Jackson. It describes a lot
of points specifically on Jackson's
political career impacting people,
rather than representing them, as the
prompt asks for.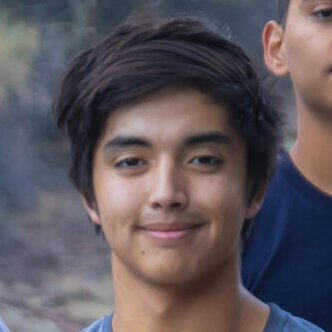 Step 2
It was then submitted to
AP US History teacher, Seth
Draine. Given the rubric used by AP
graders for the prompt, he scored
the essay in the same exact way he
would as if one of his own students
had written it. The overall score of the
paper, graded on an A-F scale, was a
B. Faults noticed by Draine included
not having a defensible thesis, as well
as not fully answering the prompt.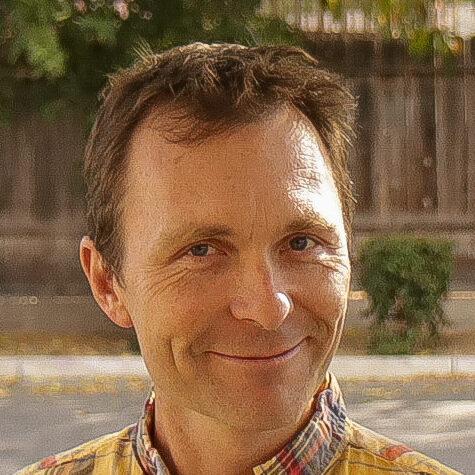 Step 3
ChatGPT was then asked
to grade itself, using the same
rubric, and provide a response
A-F. The answer it gave was also
a B. Included, was a paragraph
of comments about the pros and
cons of the writing. Like said by
Draine, the bot noticed there was
no defensible thesis,and needing to
give more contextualization about
Jackson's Presidency.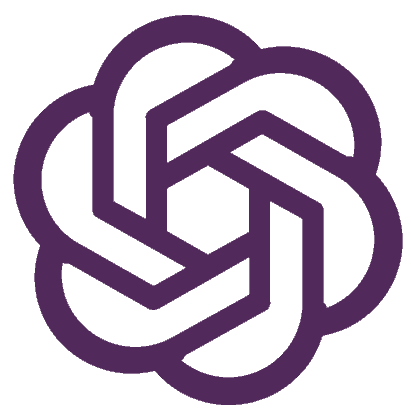 Step 4
Previous
Next
But what is the most important part about ChatGPT, though? It's free, for everybody. Anybody is able to head over to the OpenAI website, create an account, and begin using ChatGPT. This has been the goal for OpenAI since the beginning, as the whole idea of the chatbot was to provide free access to the entire world. This also poses a problem for schools, though, as students are able to simply open up a browser, log in, and access nearly unlimited answers to whatever is given to them.
This has been seen through the sheer amount of users that have been using ChatGPT in the previous two months. According to UBS, ChatGPT reached over 100 million users in January, barely two months after the release of the program, making it the fastest growing platform on the internet ever. For comparison, Tiktok took nine months, while Instagram took over two and a half years to reach the same number.
There is also a paid subscription of ChatGPT available. Known as ChatGPT Plus, the subscription costs $20 a month and offers a few features over the free version. Since the chatbot often receives a lot of users at peak times, Plus plans to give subscribers priority during high times of users, as well as providing faster responses. Subscribers will also receive priority access to new features, improvements, and other parts of ChatGPT as time goes on. Of course, as promised by OpenAI, the program will still offer its free version to everybody.
ChatGPT is being fought against, though. A new program, GPTZero, is being developed by a team at Princeton University. The program is designed to take a piece of writing and detect whether it was written by ChatGPT. So far, the program is free to the public, with thousands of educators across the country already signing up to use it to help fight against ChatGPT plagiarism.
"In short, there's so much chatgpt hype going around. Is this and that written by AI? We as humans deserve to know," said Edward Tian, the inventor of GPTZero, in a tweet.
Using two indications, it helps determine whether the text still has that human element contained in it. It looks for perplexity within the text, if GPTZero seems to be perplexed by the text, it determines that it has more human element contained within it. It uses text generated by ChatGPT to train itself on how the AI writes its sentences, and if the sentences have a lower complexity, then it will detect it based on the sources it's been trained on.
The other indication it will use is the variation of the sentences it is presented with. A typical human-written paragraph will have different lengths of sentences, as well as multiple variations upon grammatical and word choice. When compared to sentences written by ChatGPT, the sentences the bot produces tend to be more similar in length and variation, as well as grammatical and word choice.
The Two Sides To ChatGPT
Pros of GPT
By Conner Rocha, Director of Photography
Cons of GPT
By Elise Mathers, News Director
Everyone has a main focus on ChatGPT right now, and that is whether or not the program is really viable for plagiarism. Every education institution is assuming that all students who use it are cheating. That is not the case for all students, though.
With this, ChatGPT is truly an extremely helpful learning tool for all range s of topics. Whether you need it to help you analyze a story, explain a difficult math problem to you, or even it can help you figure out a good thesis for your essay. It is a great tool for students to have access to. When a teacher may take hours to respond to an email, ChatGPT can help you with your problem in seconds.
As a student asks more questions, it begins to learn more about what the student is having a problem with, and begin to adapt itself to help the student more. Students can also feel more comfortable when using ChatGPT to learn, as it helps increase their focus on at home learning, and they can ask the bot questions that they may not feel comfortable asking in a classroom setting.
Building on the idea of personalized learning experiences, students will also be able to learn in a more fun and interactive way, helping to build retention of the knowledge. This is especially helpful for students who find learning in the classroom boring or difficult.
Sure, a student may be able to cheat using it, but that is a very small number of students. Classes like math don't have to worry that hard, either, as for a student to have to manually enter an entire homework into the chatbot would most likely take more time than actually doing the homework themselves.
With the intent of being a useful tool, the introduction and rise of ChatGPT eliminates basic critical thinking skills and makes people too dependent on a robot. The over reliance of technology moves people away from critical thinking skills and takes advantage of the privilege that is a free and public education.
In a survey of over 1,000 students conducted by researchers at Study.com, 48% of students used OpenAI for an at home test or quiz, while 53% used it for essays, and 22% for essay outlines.
By allowing students to cheat their way through assignments with OpenAI, any real learning is being eliminated. When it comes to testing, most students will be in circumstances where the resources they had for assignments will not be available to them during a test. The already dropping test scores will only continue to plummet because of students who haven't taken the proper time to learn and assess the information they're being taught.
Not only is this an issue for the students, but what happens to the value of our teachers? What teacher wants to read a hundred variations of a cheated essay? If nothing is done to prevent students from using OpenAI, teachers will not be present to educate, but assess the job of a robot, many times without even knowing it.
While 82% of college professors from the same Study.com survey had some awareness of ChatGPT, only 55% of grade school teachers did. 66% of both groups combined supported students having access to OpenAI, and 21% have used it for class assignments and teachings. We need to value our educators and students more than this and recognize that the overuse of this technology will make the job of both parties ultimately useless, putting a barrier between real teaching and learning.