Senior Casey Clements inspires a new generation of Bearkitten teachers as director, helping to educate and teach, while facing new challenges
Dew sits on the slides, jungle gym, and toys left on the campus within a campus.
Future Bearcats learn in a classroom, taught by current Bearcats interested in fields involving children. Very few get the opportunity to become a director of the Childhood development pathway and organize curriculums for these BearKittens, but senior and teacher Casey Clements's talents have enabled her to pursue this journey.
Clements has been a part of the developmental pathway all four years of high school, leading with confidence while also gaining trust from the children, facilitating them becoming more comfortable in their learning environment.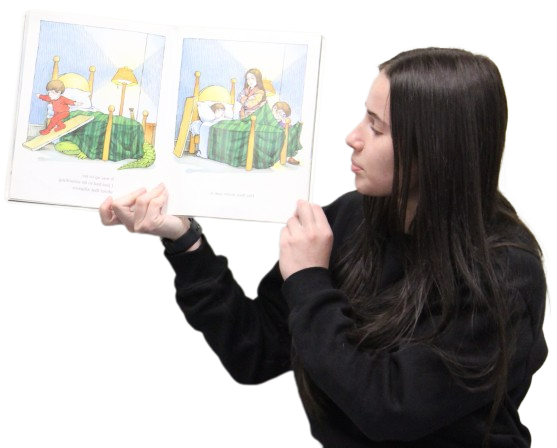 "You never know the situation that may be going on at home," Clements said. "Preschool may be one of the safe spaces they (the children) can fall back to and having a teacher that is positive, and has empathy and patience is just some of the qualities that can make a child's day."

Casey Clements, 12
She became interested in working with children for two reasons, having a big family with lots of little cousins, and even a little brother. She liked playing that role of a person they could look up to with the second being Bearcat Alumni Cece Martinez having a greater influence on how she takes her lessons.
Clements believes that the environment is the third teacher in the classroom, that it depends on how she and the other directors create it is just as important as anything else. Taking a step back to look at the situation from all sides is key to having a successful day for the kittens.
"I feel like being a director, not only are you helping, like the beginning, courses that are just learning about this stuff, but directors helping each other because someone may have a different outlook on something else than you might." Clements said.
The art station is what Clements enjoys planning the most for the children, not just crayons and markers but with creative and interactive play to stimulate their minds while also having fun. She has created in the past colored ice that the children can play with and color… with only one eating incident.
She has had an interest in planning curriculum from early on and took a great deal of initiative. I think that really caught my eye.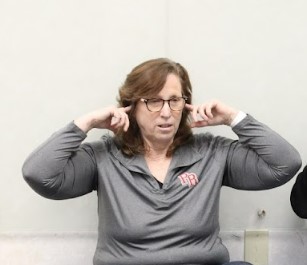 Brenda Matthysse
Bearkitten pathway director
Matthysse runs the development program, seeing many Bearcats and kittens come and go through the doors of 110. Matthysse supported Clements to pursue new opportunities involving the children while learning more about herself along the way. New developments for Clements include being a member of SkillsUSA. The program had the participants read a children's book of their choice and read as if they were reading it to the children in a classroom setting.
"Weirdly, I can relate to Alice because using your imagination, and realizing that things might not always go your way. But how you deal with them will affect your future." Clements said about the book she chose, Alice the Fairy by David Shannon.
As graduation nears, and with Clement's passion deeply ingrained for working with children, she plans on studying social work and then from there become a child welfare specialist. She strives to become a better person and Bearcat everyday.
"The best way possible, you have to work on yourself before you try to mold and shape someone else, especially as the children are at a young age. It's very important to stay positive and maintain a good attitude at all times. Your reaction will affect the children no matter how small it is."