President Joe Biden is entering 2022 facing controversy over his plans, or lack thereof, to combat climate change.
When President Biden first stepped into the White House, he outlined four main priorities to address during his presidential term. One of these priorities is climate change, along with battling the pandemic, strengthening the economy and addressing racial inequality. As he enters his second year of presidency, concern has arisen over when he will deliver on his guarantees for improvement, dropping his approval rating below 50% (time.com). Biden has proposed the "Build Back Better" bill, which will direct over a trillion dollars to various causes, including climate change, expanding child tax credits, granting American workers four weeks of paid leave, and making housing and elder care more affordable. The bill would grant schools billions of dollars for improvement to their facilities.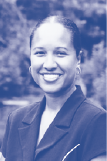 "This will be one of the biggest opportunities we've had in my two decades of public health work," said Nsedu Obot Witherspoon, the executive director of the Children's Environmental Health Network.
However, the air quality outside of school is causing issues as well. Students in areas with high levels of air pollution and heat, like schools in LA and Bakersfeild, have lower graduation rates and test scores. People living near coal and power plants are more likely to be exposed to greenhouse gasses, as well as mercury and arsenic. Here in California, we have two power plants- Diablo Canyon and San Onofre. In 2018, California's leaders decided to have these both closed by 2025, passing a bill which would obligate California to be carbon-neutral by 2045. The editorial board at The Washington Post believes that this is actually a step in the wrong direction, and that "closing Diablo Canyon would make the state's energy transition costlier, longer and more chaotic."

Sophomore Avrum Kline believes that what Biden is doing in opposition to climate change isn't making enough impact. To help with pollution, President Biden has shut down the Keystone Pipeline. However, Americans are still getting their oil from different sources. "We're getting our oil now from Europe through boats, which is polluting the atmosphere. Boats aren't a very efficient form of transportation." Kline believes that shutting down a pipeline is "not going to stop the whole world from still fracking, from still mining, and still doing these things that are destroying our world… All that did was simply raise the price of gas for Americans and make a worse quality of life for Americans."
As Kline said, "we're in a sticky situation right now."
Graphic by Liliana Voorheis