The beautiful Golden Globe winning film, Three Billboards Outside Ebbing, Missouri storms into Oscar season with no sign of slowing down
With the 90th annual Academy Awards is coming around the corner, it is becoming more and more likely that, after being nominated, Three Billboards Outside Ebbing, Missouri will win for best picture.
It tells the story of Mildred Hayes, who, frustrated at her town's inability to solve her daughter's murder, boldly paints three signs directed at the police chief William Willoughby just right outside of her town of Ebbing, Missouri.  Revolving around stellar writing and acting, Three Billboards Outside Ebbing, Missouri is truly one of the best of 2017.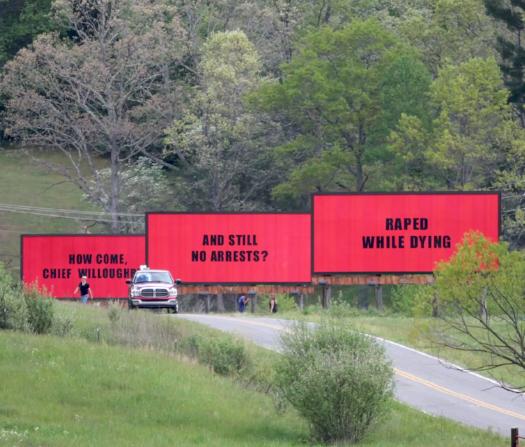 With a stunning six nominations and four wins at the Golden Globes, including Best Motion Picture: Drama and Best Screenplay. The film also picked up Best Performance by an Actress in a Motion Picture: Drama for Frances McDormand's incredible performance as Mildred Hayes, as well as Sam Rockwell winning Best Performance by an Actor in a Supporting Role for his portrayal of Officer Dixon, a morally unjust commanding officer with a quick temper who gets into trouble often.
Proving to be fantastic feature film of 2017, Three Billboards showcases a true dramatic experience full of incredible dialogue and emotion, as well as a great score to top it all off. Writer/Director Martin McDonagh's phenomenal screenplay is one of the greatest of the recent decade, and Frances McDormand's stellar acting in this cinematic masterpiece is sure to make her the frontrunner for best actress.
All in all, Three Billboards Outside Ebbing, Missouri is without-a-doubt a major contender to win best picture at the Academy Awards, and well deserving so. Portraying the brilliant directing skills of McDonagh and a stunning main cast of Frances McDormand, Sam Rockwell, and Woody Harrelson (William Willoughby), this film is definitely recommendable, and easily one of my favorites of 2017.