The one "steering" her way toward victory
Senior Kara Bullard competes in FFA showing to excel in the agriculture business
"Work hard and stay humble."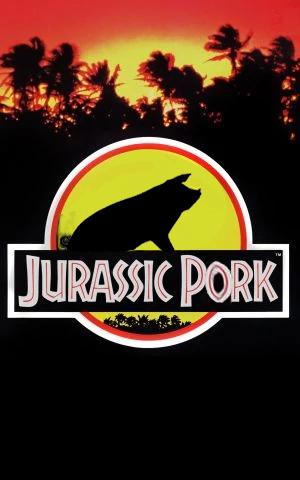 Both are desirable virtues to live by, full of xenos and holding the potential to contribute to character to look up to. As senior Kara Bullard can attest, one truly finds the meaning of being humble and working hard from coming face to face with a pig and a pair of muddy, broken-in jeans.
Starting at the age of nine, Bullard was involved in 4H for nine years and in Future Farmers of America (FFA), for fours years beginning in her freshman year. Over these thirteen years, Bullard has raised and shown nine pigs for fairs, around ten pigs for jackpot shows and national shows, two goats and one steer. Bullard has also worked on a Welding Fabrication project and Plant Production projects through youth agriculture organizations. She traveled far and wide for these competitions, in California and out of state. Bullard works with her animals every day, including cleaning, exercising and feeding, which requires proper macronutrient and fiber percentages.
"After a 30 min feeding session each pen is cleaned top to bottom and new bedding is put down if needed. Heat lamps are turned off during the day but they help everyone keep warm at night. At some point in the day each animal is walked, once for endurance and once for showmanship. Every other day they will be rinsed to keep up skin and hair health. The cattle and goats are blown dry to avoid mange and other funguses, but pigs are left wet to keep them cool, as they don't sweat," said Bullard, who explains that the time spent with show animals increases depending on how close she is to show season.
Bullard was elected into FFA office for the three years that she has been eligible and enjoys taking on these leadership roles with her peers. Bullard has collected several achievements and plans to continue competing in the show ring throughout her agriculture career.
"[I've won] 8th High Individual Livestock Judging State Finals 2014, 6th High Impromptu Speaker 2015, Top 10 in hog showmanship since I was 10, First and Second in my market class since I was 10, Reserve Champion Market Hog CMSF 2015, Reserve Champion Goat Showman 2016, [and] Champion Duroc CMSF 2016," said Bullard, who began her FFA journey through the recommendation of her advisor, which caused to become involved in livestock judging.
Bullard's support comes through her teachers, FFA leaders, and friends and family. Along with the entirety of the FFA organization, these people have taught Bullard to work hard and harbor determination to reach her goals.
"In the FFA organization, I've learned all the qualities needed to succeed [at] the rest of my life. I can get dirty and talk like a good ole boy straight outta Oklahoma, then come inside clean up and speak eloquently to an audience like I wasn't just shoveling animal feces all morning. Above all through the FFA I've come to learn a quality rare among young adults my age which is grit, and the ability to stick to something and accomplish everything we dream of simply by sticking through hard times."