Napping can increase your physical and mental state
Sleep makes you feel better, but its importance goes way beyond just boosting your mood or getting rid of under-eye circles. Enough sleep is a key part of a healthy lifestyle, and can benefit your heart, weight, mind, and more.
As a nation, the United States appears to be more and more sleep deprived. This may be our busy lifestyle that is keeping us from napping. A short nap of 20-30 minutes can help to improve mood, alertness and performance, according to National Sleep Foundation. Nappers are also in good company, with famous nappers including Winston Churchill, John F. Kennedy, Ronald Reagan, Napoleon, Albert Einstein, Thomas Edison and George W. Bush, who were known to take an afternoon nap. Short and long naps provide significant benefits for enhancing alertness and performance without feeling groggy or interrupting with nighttime sleep.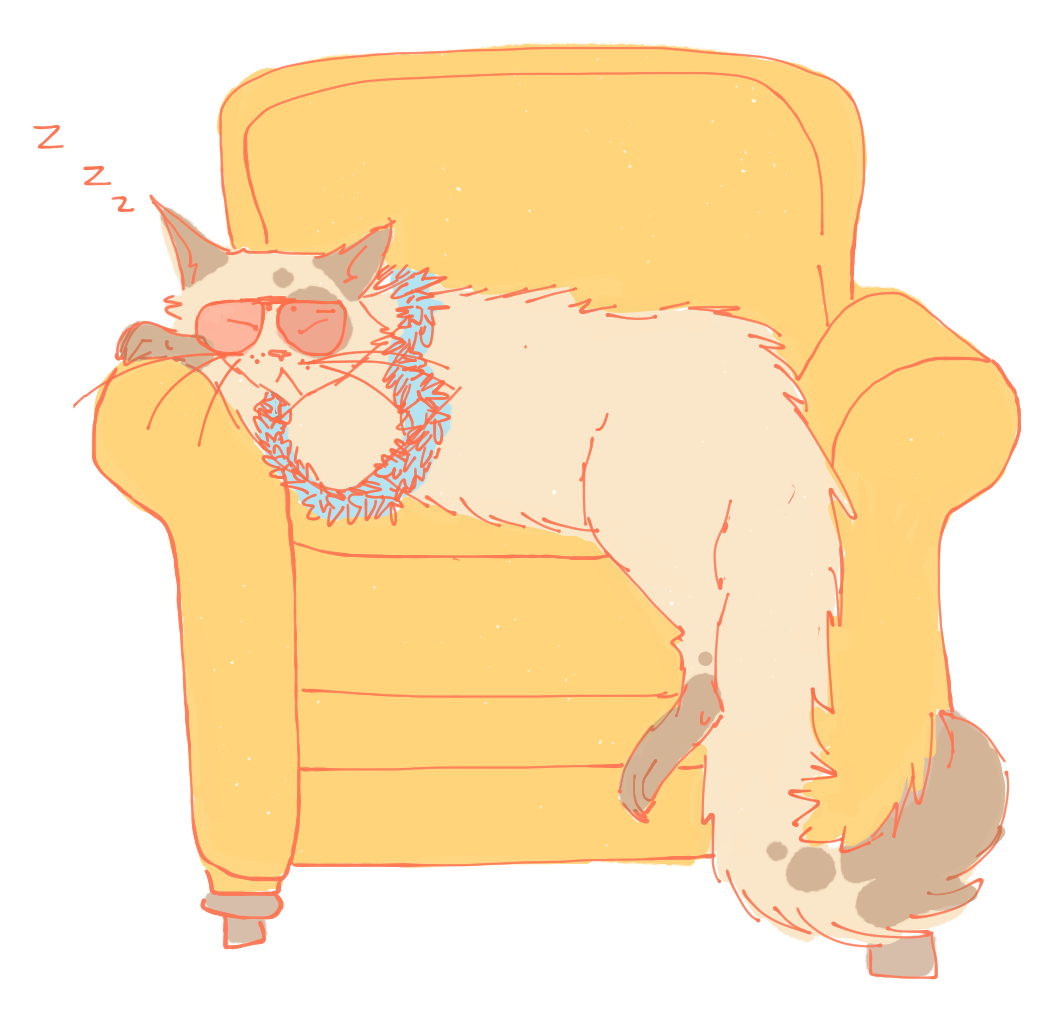 Sleeping is rejuvenation for our brains, and not getting enough sleep could be harmful for our bodies and cause us to not function as well. We tend to be groggy, moody and lazy. During sleep, important body functions and brain activity occur.These can include better heart function, hormonal maintenance and cell repair, as well as a boost in memory. Basically, sleeping gives your body a chance to deal with everything that happened during the day, repair itself and reset for tomorrow. Without the sleep one needs, they could look bad, feel moody, and perform poorly.
Tiredness can cause frustration, so getting along with parents or siblings is tough, and concentrating on an exam or sport game would be very difficult. When someone's brain is hungry for sleep, it becomes drowsy and sometimes one can end up f
alling asleep without control. So a quick nap during the day can solve the problem of feeling exhausted while awake.
"A study at NASA on sleepy military pilots and astronauts found that a 40-minute nap improved performance by 34 percent and alertness 100 percent," according to the National Sleep Foundation. Scheduled napping has also been prescribed by doctors for patients who are affected by narcolepsy, which is an extreme tendency to fall asleep in a state of relaxation.
Napping has psychological benefits, which can be a pleasant luxury during a stressful week. It provides an easy way to get some relaxation and rejuvenation. It's also critical for drivers so they are well rested to ensure the safety of themselves and others.


Most people are aware that driving while sleepy is extremely dangerous. However, many drivers keep on going, even if it is putting themselves and others in harm's way. Getting a full night's sleep before driving is ideal, but taking a short nap before driving can also reduce a person's risk of having a sleepy crash. "Sleep experts also recommend that if you feel drowsy when driving, you should immediately pull over to a rest area, drink a caffeinated beverage and take a 20-minute nap," the National Sleep Foundation said.
Studies have shown that if you break up your day with a nap, you will be as alert and energetic for the second part of your day as you were for the first.
A study done found that those that took a 30 minute nap at least three times a week had 37 percent less risk of dying from a heart-related condition.
"Napping bathes your brain in serotonin, reversing those effects and creating a more positive outlook,"Psychologist Sara Mednick said.
All in all napping increases alertness, improves learning and working memory, prevents burnout and reverses information overload, heightens your senses and creativity, improves health and minimizes stress hormones, and improves mood.