Program targets behavior; over 50 students involved

Be Prepared. Be Respectful. Have Integrity. Be Determined. Be Engaged. This is this year's new anthem of Bearcat P.R.I.D.E. set in an acronym students are expected to know and posted in most classrooms campus wide.
Surveys show the program is gaining traction. Four classes had the slogan memorized, and a significant amount are familiar. A surprise tutorial announcement in December, nevertheless, caught many students unaware of the concepts behind the letters.
There is little doubt the campus is gradually learning of a district wide effort to emulate established programs that articulate the habits for success of students in their campus lives and beyond.
The program targets students needing to meet the goals of P.R.I.D.E. on their own. Fifty-four students have been referred to specialists Michael Ledesma, Megan Kremke, and Isabel Duque-Arevalo. Several behavior contracts and trainings have been formed to pursue PRIDE conduct. Referred students develop goals and action plans, ideally exiting the program after four to six weeks with newfound skills for success.
"The main goal in achieving PRIDE is summed up in the phrase, 'Bearcats at their best,'" Assistant Principal Dan Sharon said. "This is a personal commitment to school-wide transformation. When students and staff exercise the positive behaviors described in each letter of the acronym PRIDE they enjoy personal success and contribute to a positive campus climate and culture."
Outside of class time, Sharon has reported seeing students demonstrate PRIDE in a variety of ways: supporting dis
tressed classmates and encouraging them to seek adult help, cleaning up trash, turning in lost wallets and cell phones, helping teachers, tutoring peers, and countless hours volunteering to organize events and represent PRHS in a positive way.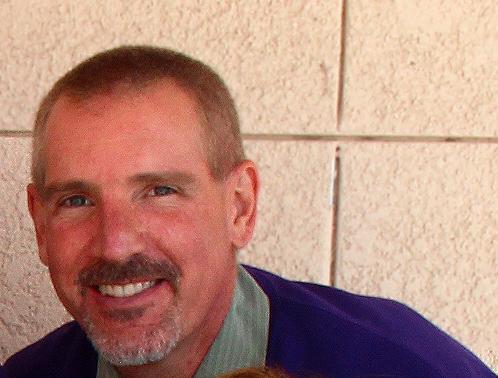 The basic concept of PRIDE is tied to the philosophy of the PBIS, or Positive Behavior Intervention and Support framework on campus, which improves climate and culture at other schools nation wide. Teachers are encouraged to ensure students' awareness of PRIDE expectations by modeling such behavior and posting the slogan on class walls. Staff is to strive to be a good example for their students by reminding, correcting, and celebrating the positive behavior of their students until it becomes the "norm" campuswide.
"The teacher often times teaches the students 'This is how you get an A.' Well, this is the exact same thing, only with behavior," he said. Ledesma works with four of the 54 students referred to the intervention program.
Sharon sees great moral value in having schoolwide P.R.I.D.E.; so much so that he himself strives to abide by it, with hopes that students will notice the example and see it's value as well. He claims that student P.R.I.D.E. is seen through students by him daily, and believes strongly that it's effects have taken for the best.
"As a whole, Bearcats never fail to impress; the positive habits encapsulated in P.R.I.D.E. are frequently commented upon by staff, parents, and community members during classroom visits, Community Day events, and extracurricular activities." Sharon said.