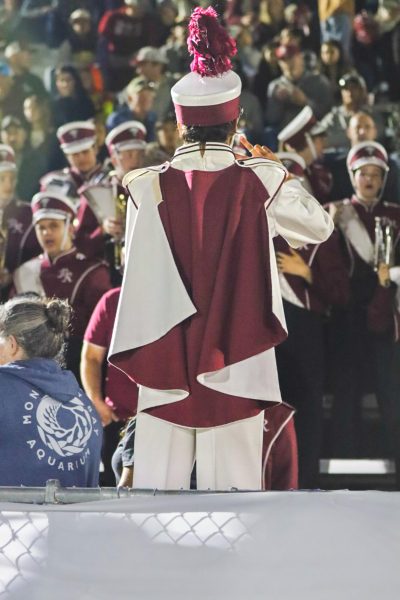 In the heart of Paso Robles, senior Drum Major Daisy Garcia's musical journey began in sixth grade at Flamson Middle School, nudged by her parents into the world of music. Initially hesitant, she joined the music program, laying the foundation for what would become a deep passion. Transitioning into high school, Garcia defied the typical band kid stereotypes and embraced band class. Her love for music blossomed, fueled by personal research and a desire to excel. Influenced by her brother's love for jazz and artists like Billy Joel, she mastered the piccolo and later, the alto saxophone for jazz during her zero period. Garcia started as an Ariana Grande listener and transitioned into an avid jazz listener.
"Daisy's group management is strong, she fixes things musically, she can be honest without the students taking it as rude, she is one of nicest people you will ever meet, and she is so enthusiastic about everything. She is the best leader I have had in that position. She works really hard at everything she does. She is also a Link Crew Leader, does track, and plays volleyball" band teacher Humberto Cera said. Becoming a drum major her senior year marked a turning point. Despite initial struggles, Garcia's dedication shone through, leading the band positively and efficiently, and overcoming challenges to unite and uplift the team. Garcia aimed to challenge misconceptions surrounding "band kids," striving to make band experiences enjoyable and inclusive.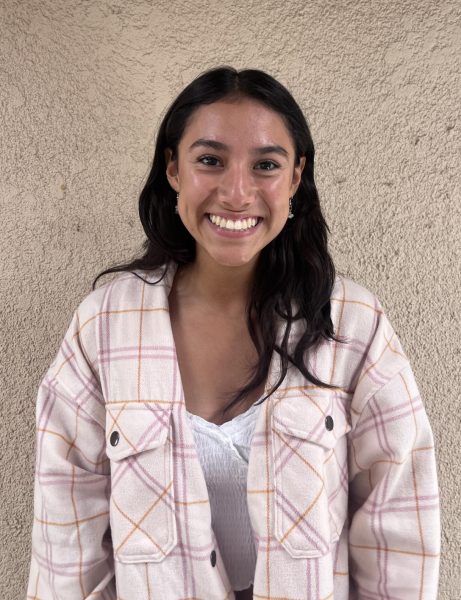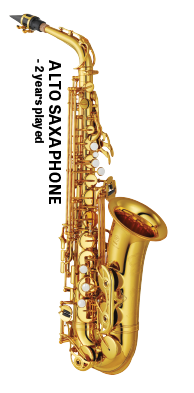 "Being a drum major isn't just about conducting; it's about conducting the energy of the entire band," Garcia said.
Last year, she began taking private lessons and was involved in the Rising Stars program on a scholarship. Performances and her talent secured opportunities, propelling her to county band her junior year and hopefully state honor bands her senior year. Contemplating her future, she grappled with the risky prospect of a music-centric career, considering a double major in viticulture and music to strike a balance. Garcia strives to bring positivity and efficiency to the band as a drum major.
"In the time that I have known Daisy, she has really matured and has become an amazing flute player and drum major. This will be the 3rd year I've been in a band with Daisy. She's a really nice and caring person who will help you with anything you need. Daisy brings this really hyped-up energy to the band and is always cheering and being supportive of everyone while still being a very good drum major. She leads the band pretty good for what our band is but she does a very good job it and she is very clear about what we are doing," senior Jake Minnis said.
Her love for music and positivity transitions to the football stadium where she leads with Bearcat pride.
"I wanted to mention, how completely amusing and joyful our band director was on Friday night. She is not only an excellent leader of the band, but her joy and positive energy extended throughout the entire evening. She was dancing, singing, and rallying the band (and audience) throughout the game. I was so impressed," Superintendent Erin Haley said.