Recently approved energy deal projected to save district $9 million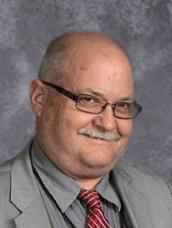 Nearly $10 million in district, water, utility, and energy costs for the Paso Robles Joint Unified School District are expected to be saved over the next 30 years with a   new deal with Opterra Energy Services approved for final negotiations unanimously by the PRJUSD board of trustees at a Feb. 28 meeting. The project will renovate district utilities and replace them with more modern, environmentally friendly, and cheap alternatives.
"We here at PRJUSD are super excited to be able to save an estimated $10,000,000 on our district's electrical and water bills over the next 30 years.These funds can now be spent much more directly on our educational programs – besides just keeping the lights on and fields watered. The savings are sky high!" PRJUSD Chief Business officer Duane Wolgamott said.
The Opterra contract will provide the district guaranteed savings of $200,000 from the first year of the program and will continue to offer guaranteed savings for its entire 30 year duration, according to Opterra projections. The environmental benefits are equivalent to removing 190 cars from the road annually, according to Opterra senior manager Ashu Jain.

The Opterra renovations will include installing solar panels at three campuses, installing LED lights at War Memorial and PRHS stadium, installing new and improving existing heating and ventilation units at PRHS, installing new transformers, and water conservation measures in both restrooms and irrigation, according to Jain.
The solar panels will lower PRJUSD energy expenditures by 20 percent, according to Jain. Combined savings with the SunEdison solar project expected for completion by the end of April, PRJUSD energy bills are expected to drop by 90 percent, according to Director of Maintenance, Operations and Transportation Hugo Bastidos, and the projects save the district $20 million over their 30-year duration, according to Wolgamott.
Job shadowing, apprenticeships and paid internships are also available to students during the renovations. "We are so glad to be partnering with Opterra to bring real life examples to our STEAM programs," director of Secondary Schools Jen Gaviola said. The project offers an opportunity for students to apply Next Generation Science Standards "to projects happening at [their] schools sites," Gaviola said.
The renovations will also be completed using local workers. "We do a tremendous job of using local subcontractors," Jain said.
The savings guarantee was a key point for PRJUSD board member Joel Peterson. "I voted against [working with Opterra] before; I won't vote against it now," he said, citing the guarantee.
PRJUSD also recently applied for a grant for three all-electric school buses, according to Wolgamott.