The Bearcat varsity football team played against rivals Atascadero this past Friday, Sept. 01, losing 14-28, officially ending the previous seven year win streak. Currently seating PRHS at a 0-2 record for non-league games.
The rivalry started 104 years ago, and has seen both teams prevail against the other. In recent years, the Bearcats had kept one of the longer win streaks.  Senior captains James Cogan (#12), Hayden McKenna(#4), Ayman Benbrahim (#62), and Ashton Murphy (#5) lost the coin toss to the hounds, foreshadowing how the night would end.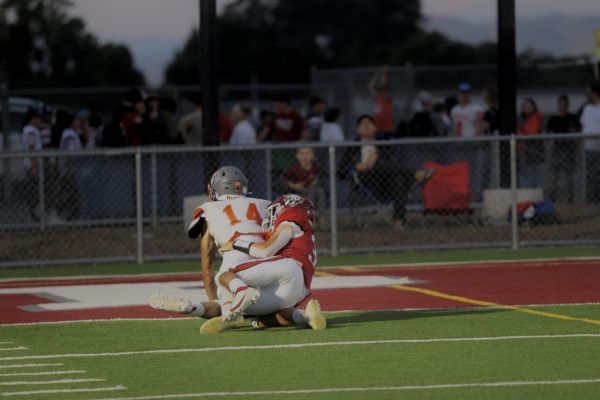 Paso, who is currently in division two, fought valiantly versus the current division six state champions, with the score at 7-13 during the end of the first half. The Bearcats were able to block the PAT on on one Greyhound touchdowns, leaving the score close going into the second half of the game.
During halftime the band demonstrated one of the numbers they have been working on, "Locked out of Heaven" by Bruno Mars, with color guard performing alongside them. Cheerleaders from both sides performed a combined halftime together showing the unity between the teams, a tradition as old as the rivalry. Halftime ended with the PRHS advanced dance team doing two dances choreographed by Geo Rendon, junior, and Natalie Boyd, senior.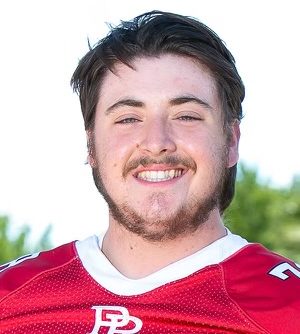 We can't all be perfect, as much as it sucks it's a good teaching point where we can tweak and fix what we did wrong and learn.
— said offensive guard and offensive tackle Kameron Paine
In the third quarter the Bearcats had another successful touchdown bringing the score to 14-13, in favor of the Bearcats. The Hounds didn't give up there, though, scoring in the fourth quarter twice by going for the two point conversion for their first touchdown of the second half and then the PAT point for the next touchdown.
Paso will play at War Memorial stadium Sept. 8 against the Monache Marauders, who currently sit at 0-3 record. This will be a non-league game.
photos by: Rogelio Molina, Chloe VanPelt, Serenity Wulfing
Featured Image by: Rogelio Molina