Living on the central coast comes with a hefty price tag, and the recent rise in prices has pushed the cost to live in the golden state even further than most can maintain
Paso Robles… a city nestled in the central coast of California, well known for its rolling hills, agriculture, and unmistakable presence in the wine industry. Though it claims a "small-town" charm, Paso Robles has expanded tremendously within the last century increasing its population, tourists, and the cost of living has undoubtedly followed. Despite the beautiful location of Paso Robles, placing it in a hot spot for not only settling down but also a tourism attraction, the cost of living here is much less attractive to the other 88% of Americans who do not live in the golden state. California is the third-most-expensive state in the U.S. with notoriously high housing and transportation costs. California's housing index is 196.5, and its transportation index is 132.4, the second and third-highest in the U.S. It's economy is the largest in the United States, with a $3.0 trillion gross state product (GSP) as of 2020, and if California were a sovereign nation, it would rank as the world's fifth-largest economy, ahead of the United Kingdom and India.
Additionally, with the rise of inflation and increase in overall prices, the cost of living has only increased and certainly does not mediate the price tag. As of March 2022, the average cost of living in Paso Robles was $1,971 a month, which makes it in the top 5% of the most expensive cities in the world, and 16.7% higher than the national average. The median after-tax salary is $3,803, which is enough to cover living expenses for 1.9 months, however, prices continue to rise. Paso Robles area prices are up 2.5% from a year ago, where the largest increases are found in Transportation, Food, and Housing.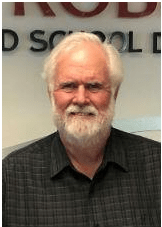 "The cost of housing comes most immediately to mind," said Superintendent of PRJUSD Dr. Kurt Dubost when thinking about the cost of living in Paso Robles. "I first began to become aware of it when I was the San Miguel Superintendent, and we began to have more and more families looking for affordable housing in San Miguel. We had a spike in enrollment both in San Miguel proper and out at the lake with lots of families saying that that was just the only affordable rental that they can find and so I knew that housing was a huge issue."
In February 2022, Paso Robles home prices were up 41.3% compared to last year, selling for a median price of $770K. On average, homes in Paso Robles sell after 11 days on the market compared to 40 days last year. There were 27 homes sold in February this year, down from 47 last year.
Finding an affordable home is not the only issue that continues to rise in Paso Robles. Homelessness has been increasing as well. As of 2019, Paso Robles was home to at least 239 homeless residents, 221 of whom were unsheltered, according to San Luis Obispo County's point-in-time homeless census.
"We also see the number of homeless and that's another indication of how terribly expensive it is here," Dubost said. 
For the city of San Luis Obispo, the last official Point-in-Time survey showed an increase of nearly 32% homeless people in 2019, recording an estimated 1,483 people compared to the 1,125 people counted in 2017.
Dubost is a fourth-generation member of his family who has been living in Paso Robles since 1882. He was raised here, attended college in the Bay Area, then lived in San Diego for a while before returning back to Paso Robles. Though the cost of living is high and continues to increase, Dubost expresses he enjoys living in this area, and is fortunate to have a deep-rooted history within his family property.
"I have always known that my future was in Paso Robles…back in this uniquely special town," Dubost said. He enjoys the proximity Paso Robles has to many "strategic" locations for his small family business– a winery located in the Adelaide region of the Paso Robles AVA. "Both as far as quality of life and owning a winery. We're so strategically located being virtually a park day drive away from the Bay Area from Silicon Valley from Los Angeles from Orange County, from Bakersfield from Fresno, and to have the proximity to the coast and so many things that you can do here just makes it a really special place. I also think that there is a fundamental goodness in Paso Robles. I know that we have our culture wars and our various squabbles, but I do think that there is fundamental goodness in this community. Having that sense of community I think is really important."